FOUNTAINE PAJOT OWNERS' RENDEZ-VOUS - 2018 EDITION
A few weeks ago the 8th
Fountaine Pajot Owners' Rendez-Vous
was taking place in Martinique, French West Indies island.
On this occasion,
Fountaine Pajot
owners gathered together with the shipyard crew and Fountaine Pajot dealers from all around the world. Many nationalities were represented, including United States, Caribbean, France, England, Russia and Germany.
Caribbean Multihulls
was present as always in the past years.
The international press also joined, with specialists from
Multihulls World
, Forbes,
Cruising World
, Motor Boat Magazine, Neptune Yachting, Voile Magazaine, and Figaro Nautisme.
Everyone celebrated the Fountaine Pajot shipyard's 42nd anniversary.
PROGRAMME AND PARTICIPATING FOUNTAINE PAJOT MODELS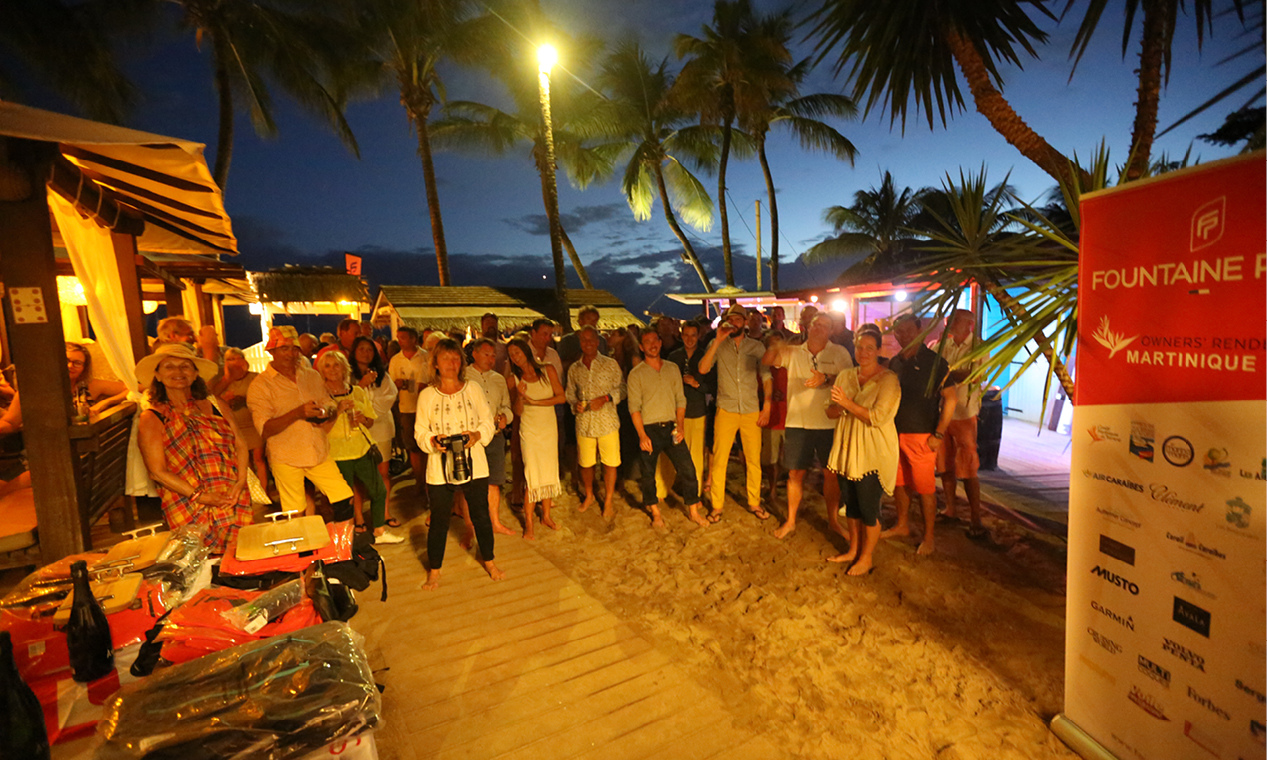 Thursday: Arrival, welcome ceremony, and race briefing
All crews arrived and were welcomed by the Fountaine Pajot team, and everyone joined for a very friendly reception.
The programme for the event was disclosed, with all navigation notes and all important race briefing.
Le Marin Tourist Office then welcomed everyone to a generous buffet, with a tasting session of white rum and old rums from the famous Habitation Clément.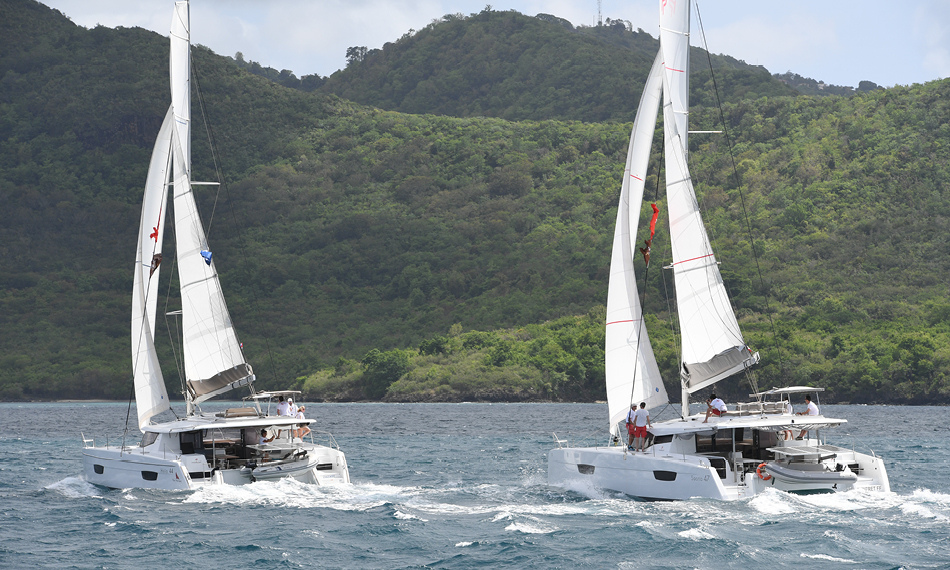 Friday: Rallies, Anses d'Arlet, Caribbean chill time and traditional dances and costumes,
All teams participated to the
Olympic Rally
, enjoying great sunshine and around around 15kn wind, perfect sailing conditions.
Then followed the
Cruising World Rally
, where teams cast off to the
Anses d'Arlet
to sail around the famous
Diamond Rock
.
In the afternoon, participants gathered to taste some local food and watch traditional Martinique dances in costume. Many then refreshed in the turquoise waters, and swimming with turtles.
Dinner was organised at a superb and well renowned beach restaurant in
Grande Anse
.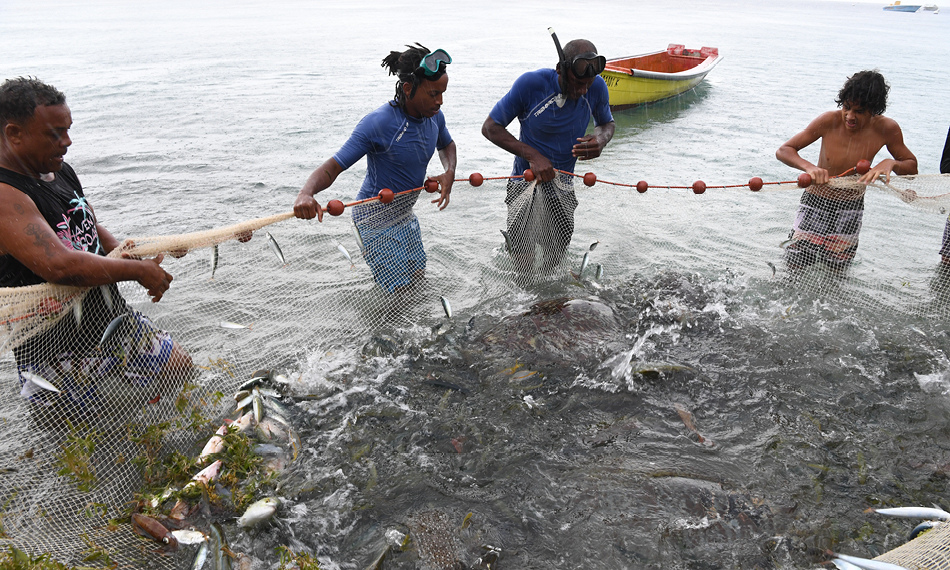 Saturday: Net fishing with the locals, Habitation Clément Rally, Rum tasting and Gala... A hard day!
At dawn, crews were able to join locals in a net fishing demonstration at Le Bourg, with a 400 meter nets! Many varieties of fishes were caught, and then offered to the villagers who joined the event and shared all their fishing technique. This was a very authentic and friendly experience for everyone.
All crews then sailed to Lo beach during the Habitation Clement Rally.
After the winning crews were awarded for their day sailing, Habitation Clement welcomed everyone for a tasting session of rum and offered gift sets to each crew, including a bottle of delicious old Rum.
The Gala then started with a some traditional dancing. All crews gathered for a wonderful dinner and night!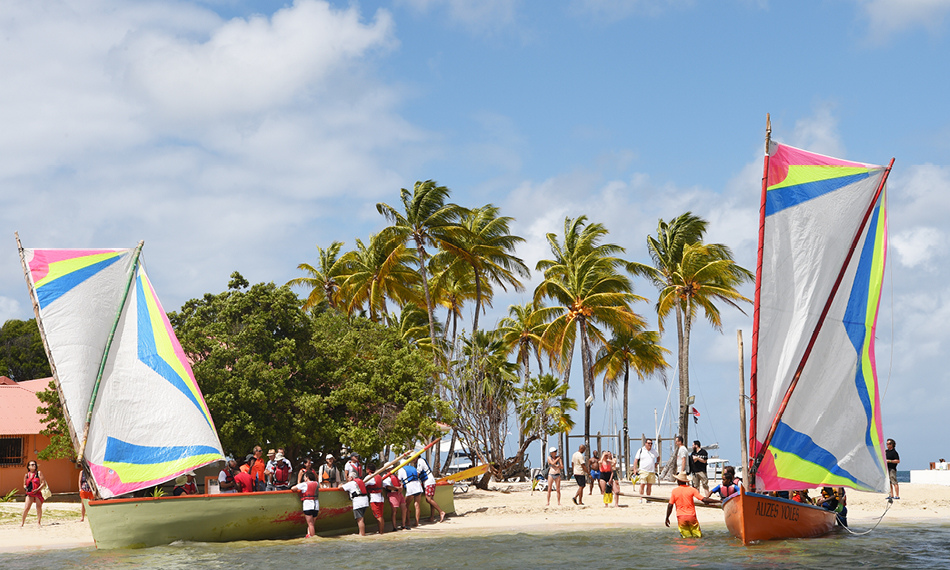 Sunday: Experimenting traditional Martinique Yoles sailing boats!
All sailors were thrilled to discover the Yoles sailing boats, together with the best Alizés Yoles champions.
This year's Rendez-vous was superb again, and we hope that you will join us during the next event organized by Fountaine Pajot!