Discover the story of catamaran Elba 45 #102
Her happy owner first visited a Fountaine Pajot Elba 45 catamaran together with his family at Annapolis Boat Show, during the 2019 edition. This boat is so successfull that delivery delay has now risen from 2 years to over 3 years.
Grant is American and owns a successfull baseball field construction business. He decided to pursue his dream and sail the Caribbean seas on board his own catamaran.
As he was satisfied with the ELBA 45 model, Grant chose a Quatuor layout, which offers 4 cabins and 4 bathrooms. This configuration is great both for large families as well as Charter boat investment.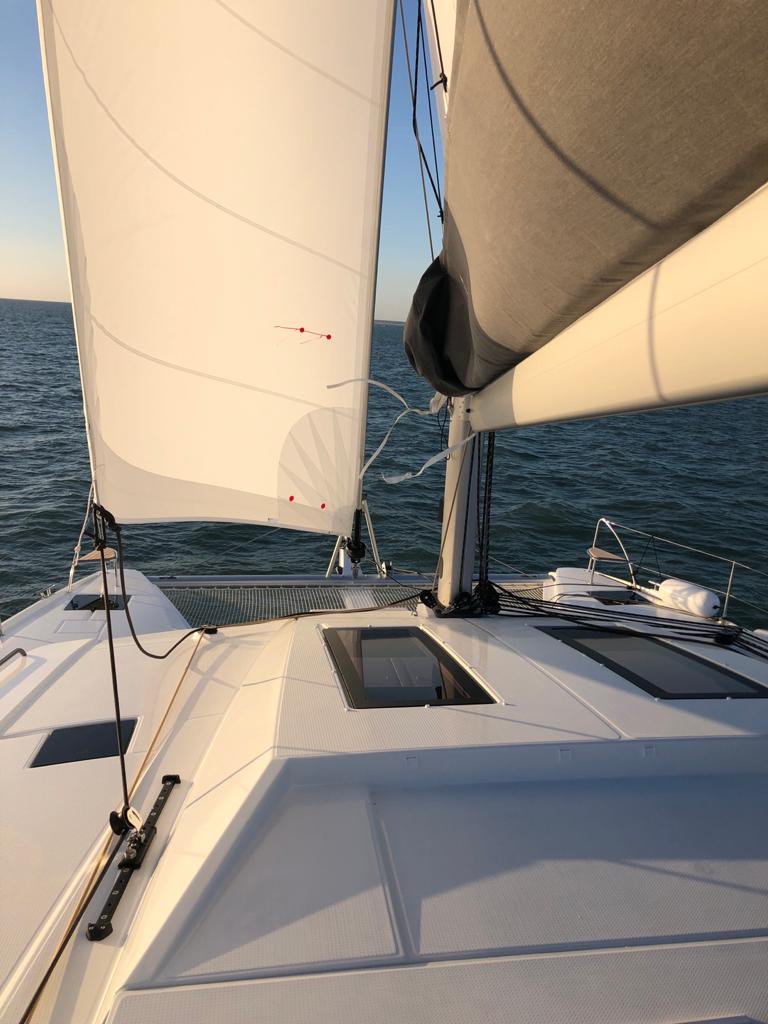 Taking delivery of his Fountaine Pajot boat in La Rochelle
This Elba 45 catamaran is Grant's first boat. Mid November, he flew to France to take delivery at Port des Minimes, on La Rochelle coast, where builder Fountaine Pajot splashes all new boats.
Grant was thrilled when he got on board. He got to know everything about his boat, and enjoyed his first test sail in the bay of La Rochelle and Pertuis d'Antioche strait.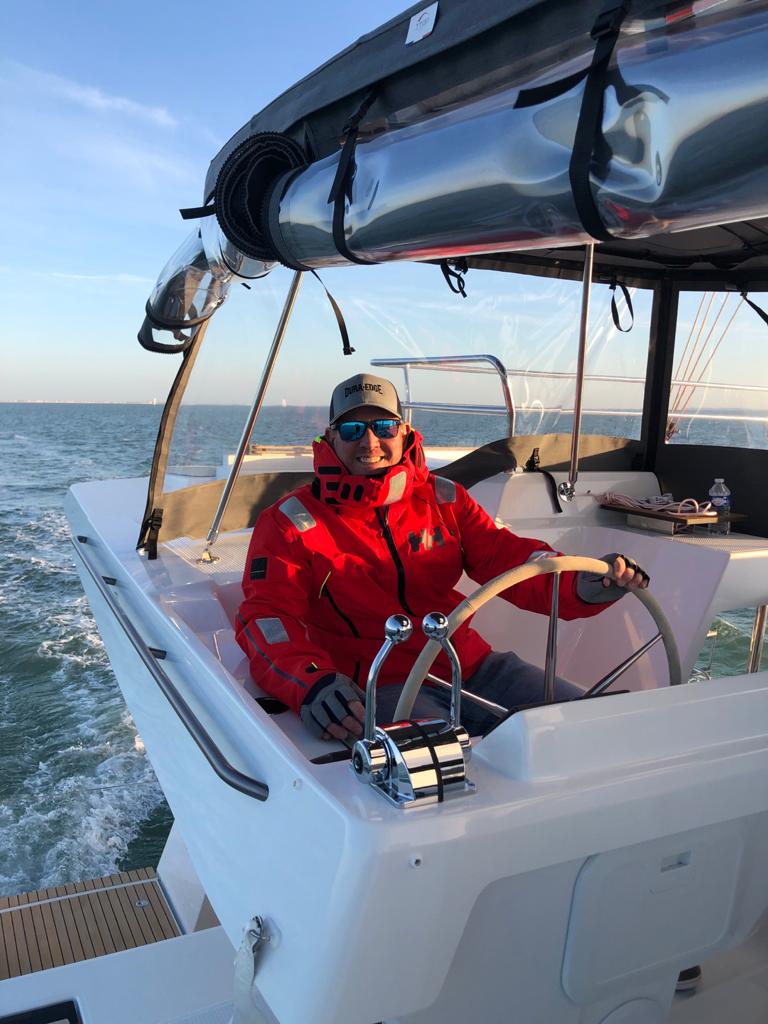 She then got prepared for her sailing accross the Atlantic to her future home: the Virgin Islands in the Caribbean. As always, the skipper and crew check the long inventory, all safety features, sails and rigging, electronics and engines. It's time for shopping: the crew needs food for weeks aboard!
Transatlantic crossing to Caribbean Saint-Martin island
Captain Julien Dagorn, who is one of our experienced delivery skippers, is now on board with his crew. They are sailing the boat accross the Atlantic, heading towards the Caribbean island of Saint Martin.
Saint Martin is Caribbean Multihulls Head Office island and a great place for boat works and equipment, with many marine professionals. It is often that once arrived in Saint Martin, new boats benefit from after-sales adjustments before being delivered to the owners.
We arrange to have experienced captains on board, as they give us straight on arrival a list of all needed adjustments. That is why we love working with Captain Julien, and are glad that he is delivering Grant's boat for us.
Next stop: Virgin Islands
Once the Elba 45 will have had all engine maintenance and equipment adjustements done on Saint Martin island, she will be taken to her home port. Captain Julien and his crew will sail catamaran Elba #102 to the Virgin Islands.
It'll then be time for Grant to manifest his dream and sail the Caribbean seas!