From JOURNEY'S END, 40' Fountaine Pajot catamaran
Jill and John Weidman first bought a second hand Fountaine Pajot sailing catamaran in 2016 from Caribbean Multihulls, on the Caribbean island of Saint Martin.
e have to say we just love how passionate they were about their project and how friendly they have always been with all our crew.
While the boat was in storage for 8 months on island, they both went to a sailing school, and once ready in 2017 they lived for three months on "JOURNEY'S END", their 40' boat.
Unfortunately early September 2017, hurricane Irma hit the Caribbean badly and destroyed their boat :-(
Now you would think that this couple would have been so devastated that they would give up on the Caribbean sailing dreams? But little do you know about these amazing people...
To ENDLESS JOURNEY... 40' Fountaine Pajot catamaran!
Instead Jill and John went to Miami Boat Show in February 2018, and ordered through Caribbean Multihulls a brand new Lucia 40 Fountaine Pajot sailing catamaran! They chose a 3-bedroom layout and equipped her with air conditioning.
ENDLESS JOURNEY was delivered by Fountaine Pajot end of 2018, and a crew sailed her accross the Atlantic and arrived in the caribbean island of Saint Martin end of January 2019.
Read the adventures of this Lucia 40 as she is sailing the Caribbean from January to June each year!
Hauling out their Fountaine Pajot boat in Florida (article and video)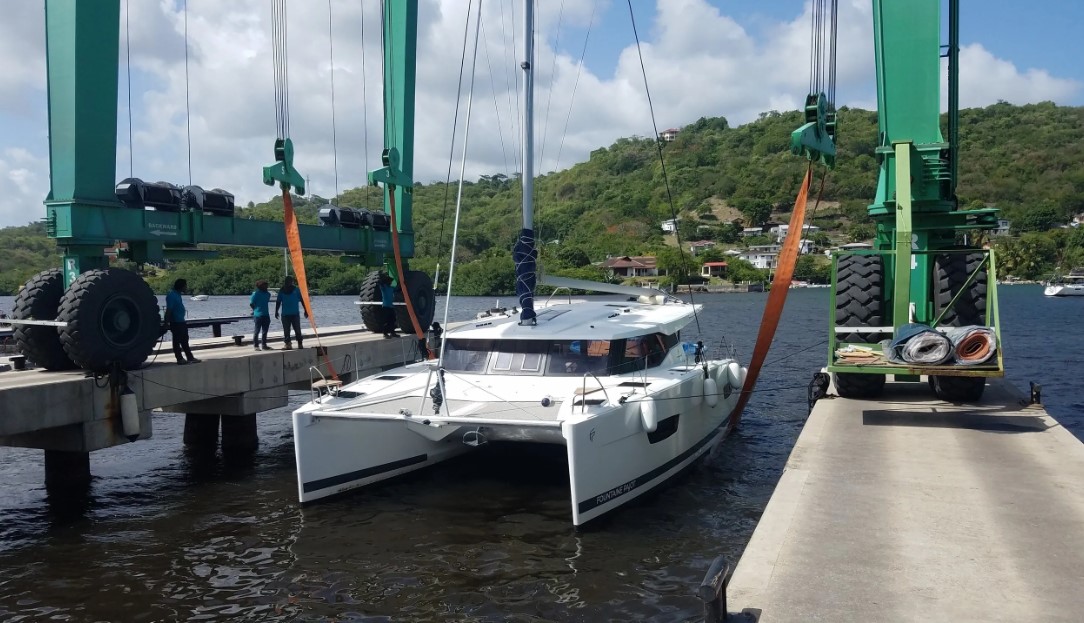 Sailing to the Caribbean island of Exumas, Bahamas
Sailing their Fountaine Pajot Lucia 40 from the Caribbean Virgin Islands to USA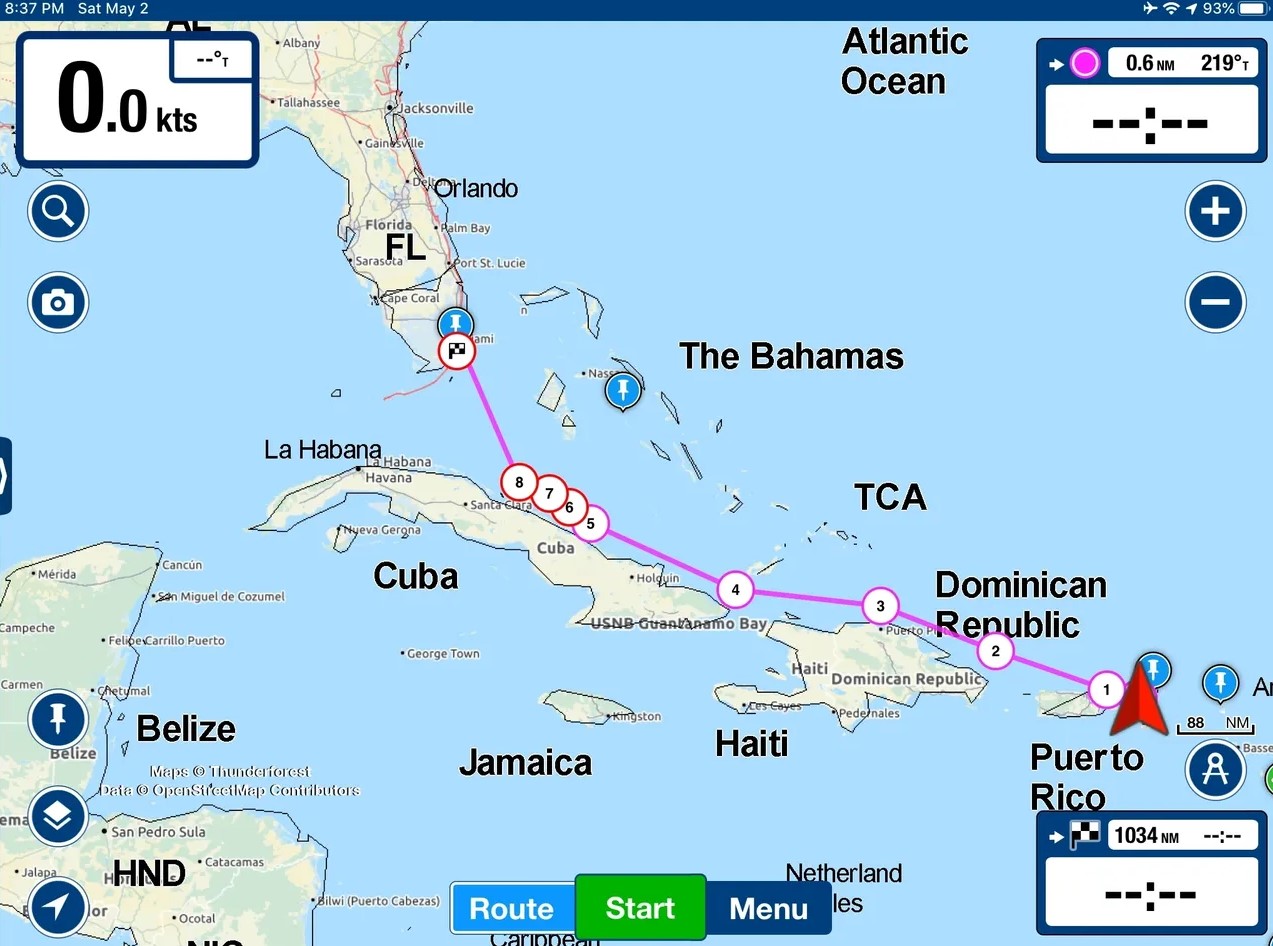 Endless Journey under the full moon in Antigua & drone shots (video)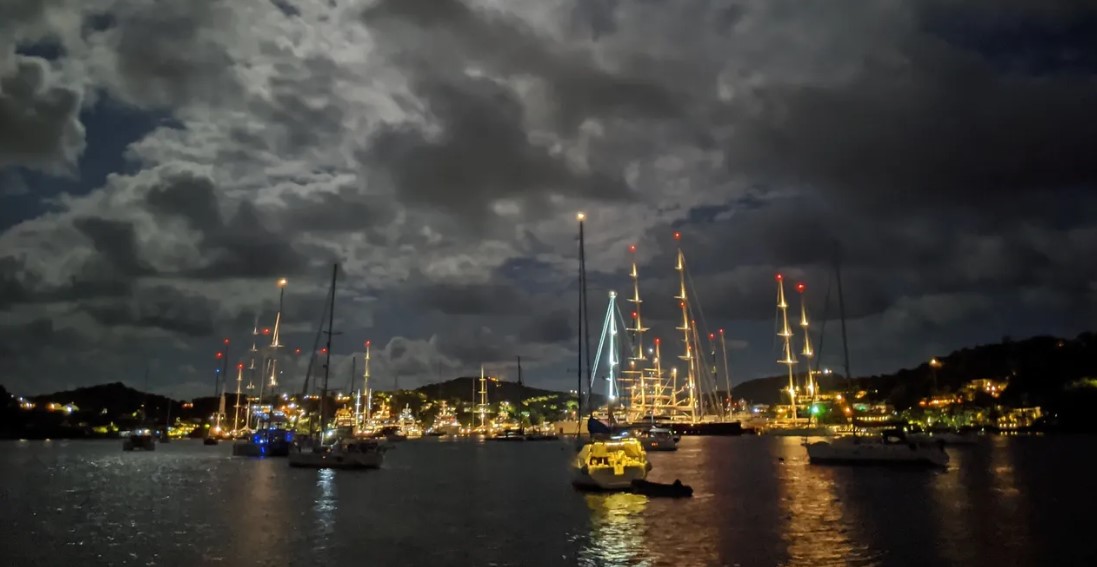 Anchoring Challenge in Guadeloupe, French Caribbean island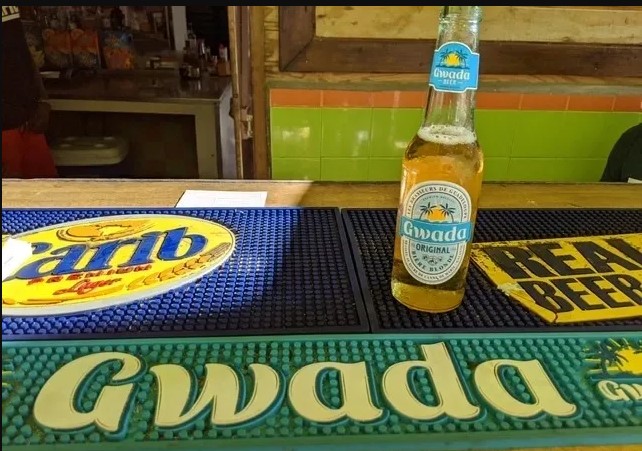 Sailing and adventures in Saint Lucia Caribbean island