---
CMC 2021 - LATEST NEWS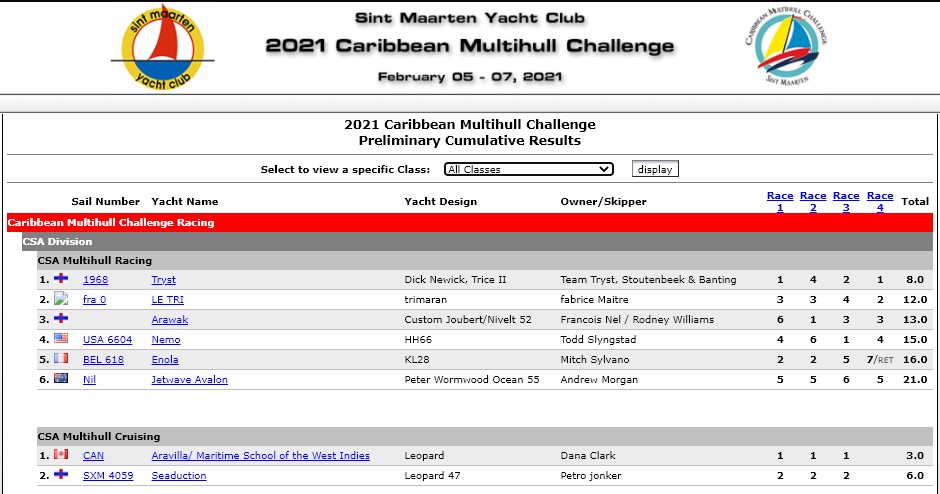 Cumulative Results of Caribbean Multihull Challenge 2021
Place, Yacht Name, Yacht Type, Owner/Skipper, City, State, Country, Results, Total Points
CSA Multihull Racing (CSA - 6 Boats)
1. TRYST, Dick Newick, Trice II , Team Tryst, Stoutenbeek & Banting , Colebay, SXM, 1 - 4 - 2 - 1 ; 8
2. LE TRI, trimaran, Fabrice Maitre , Cole Bay, Saint-Martin, 3 - 3 - 4 - 2 ; 12
3. ARAWAK, Custom Joubert/Nivelt 52, Francois Nel / Rodney Williams , Sint Maarten, DWI, SXM, 6 - 1 - 3 - 3 ; 13
4. NEMO, HH66, Todd Slyngstad , San Francisco, USA, 4 - 6 - 1 - 4 ; 15
5. ENOLA, KL28, Mitch Sylvano , St. Maarten, FRA, 2 - 2 - 5 - 7/RET ; 16
6. JETWAVE AVALON, Peter Wormwood Ocean 55, Andrew Morgan , Perth, Western Australia, AUS, 5 - 5 - 6 - 5 ; 21
CSA Multihull Cruising (CSA - 2 Boats)
1. ARAVILLA / Maritime School of the West Indies, Leopard, Dana Clark , CAN, 1 - 1 - 1 ; 3
2. SEADUCTION, Leopard 47, Petro jonker , Phillipsburg, SXM, 2 - 2 - 2 ; 6
---
Friday 5th Feb., 2021 - Registration Day
All multihull crews registered this Friday, February 5th, 2021 for the Third Edition of the Caribbean Multihull Challenge.
It's been a very friendly and relaxed moment at the Sint Maarten Yacht Club. However wind conditions brought the F18 (beach catamarans) crews to decide not to participate. It's a pity as everyone was very excited to have them compete in this regatta.
There is a CSA Multihull Racing division as well as a CSA Multihull Cruising division.
Check all entries to the regatta ▶
---
Sat. 6th Feb., 2021 - Port de Plaisance Race
results & official photographs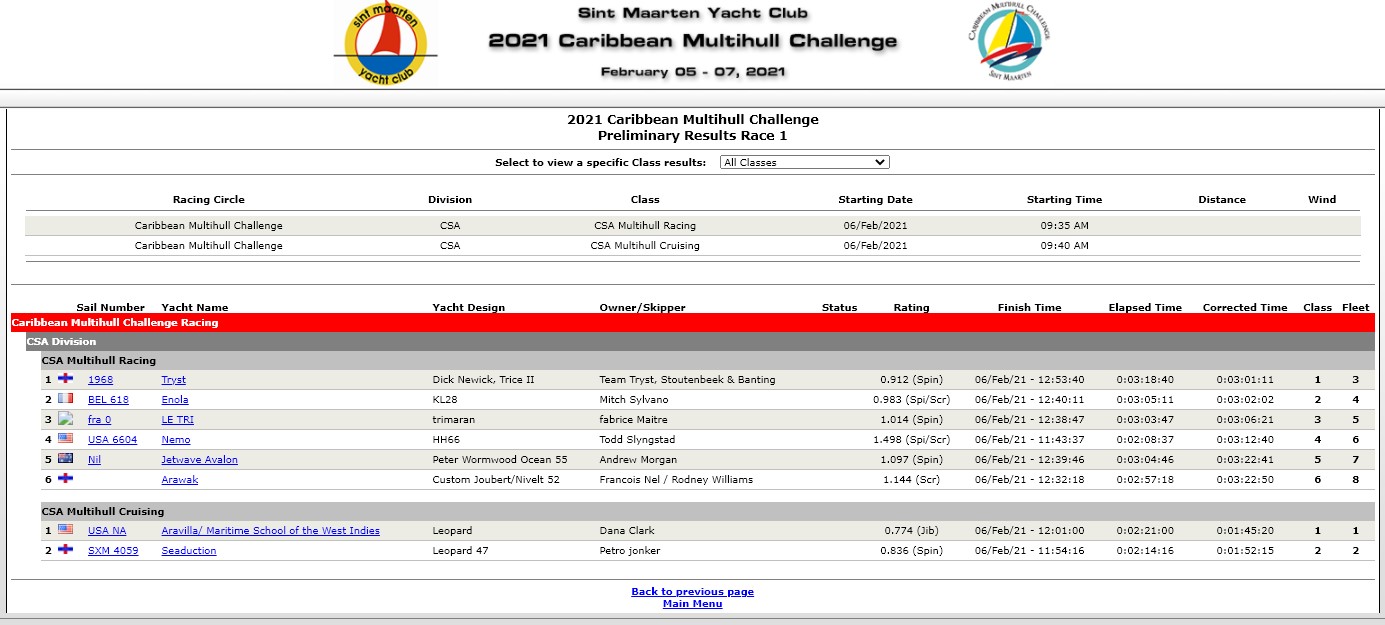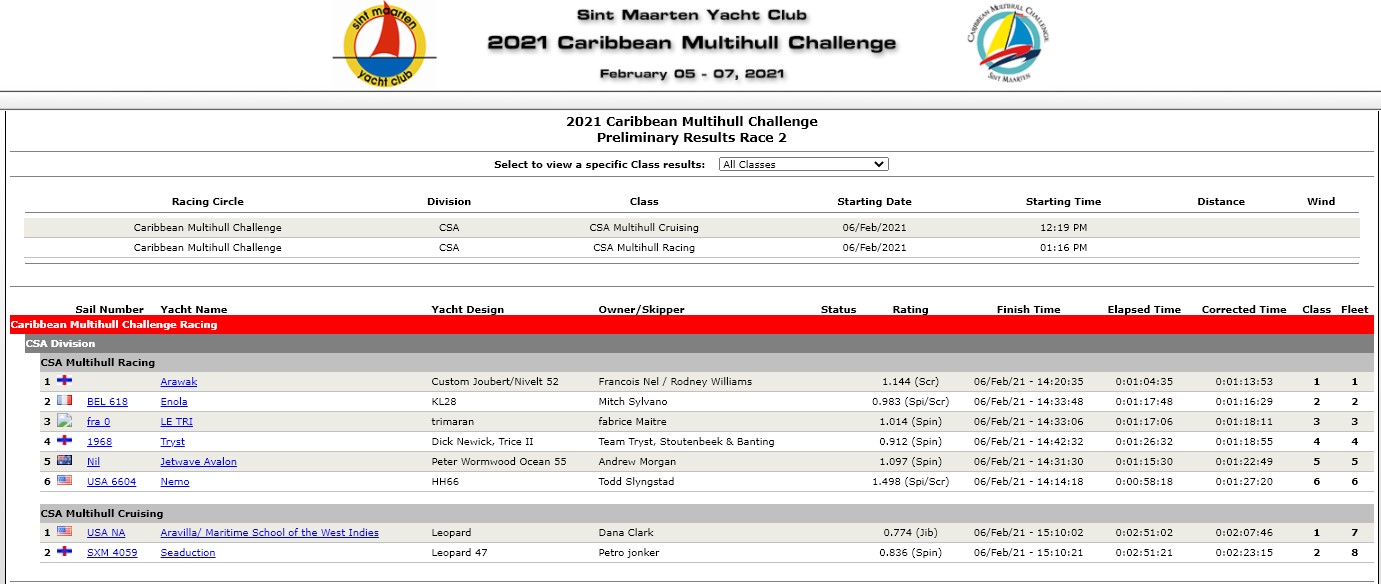 Read SMYC press release about CMC 2021 First Day ▶
JETWAVE AVALON (CSA Multihull cruising division) going through Simpson Bay bridge