2019 Updates and Pictures 2019 Race Results 2019 Entries 2019 Program Free Weighing Volunteering
2019 Edition of the Caribbean Multihull Challenge - all updates and results
Free weighing at Bobby's Megayard - St Maarten lagoon - Friday 1st/ Saturday 2nd February, 2019
All boats which did not have their weight documented received free weighing at Bobby's Megayard, with marina surveyor Stuart Knaggs.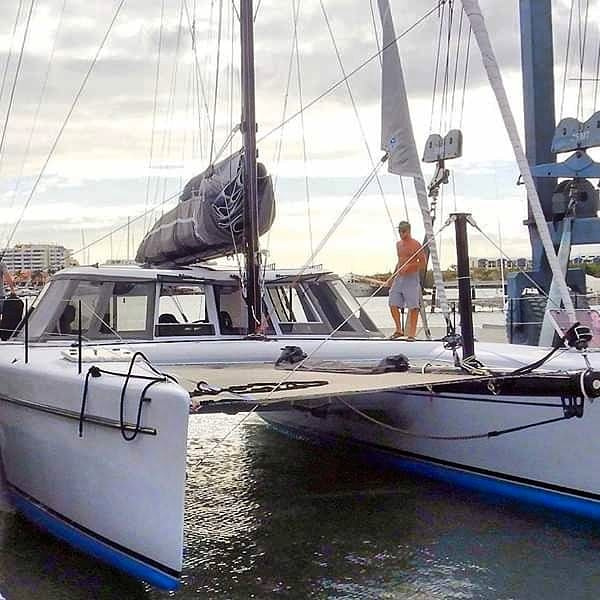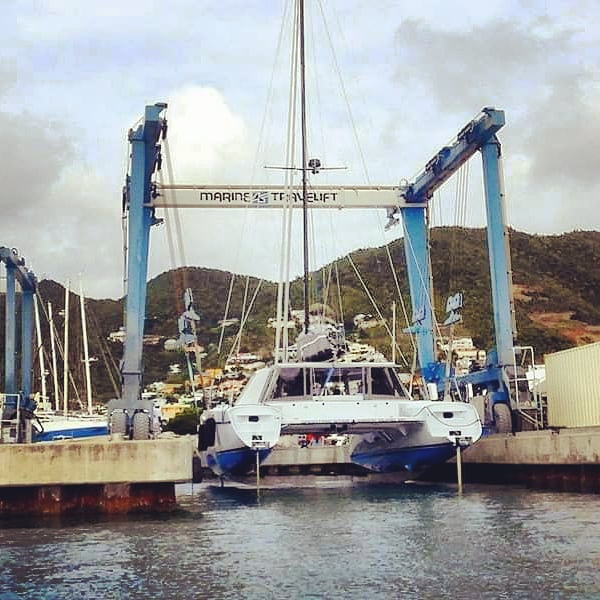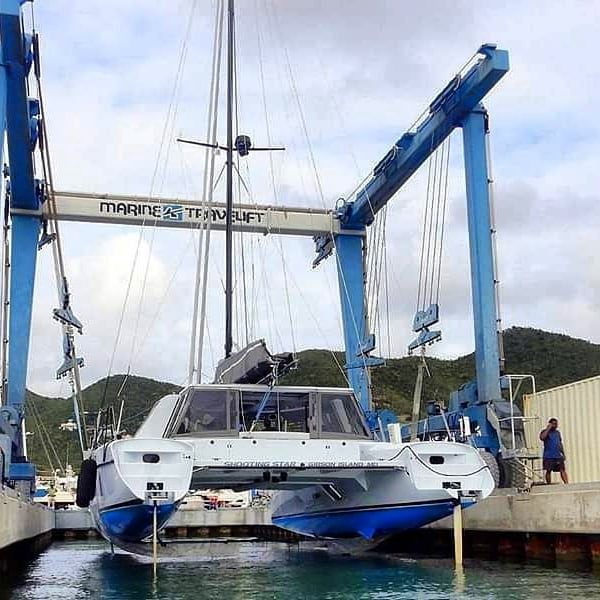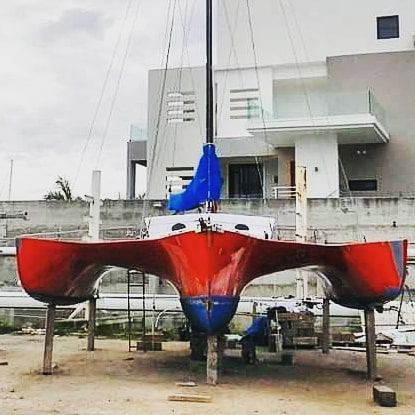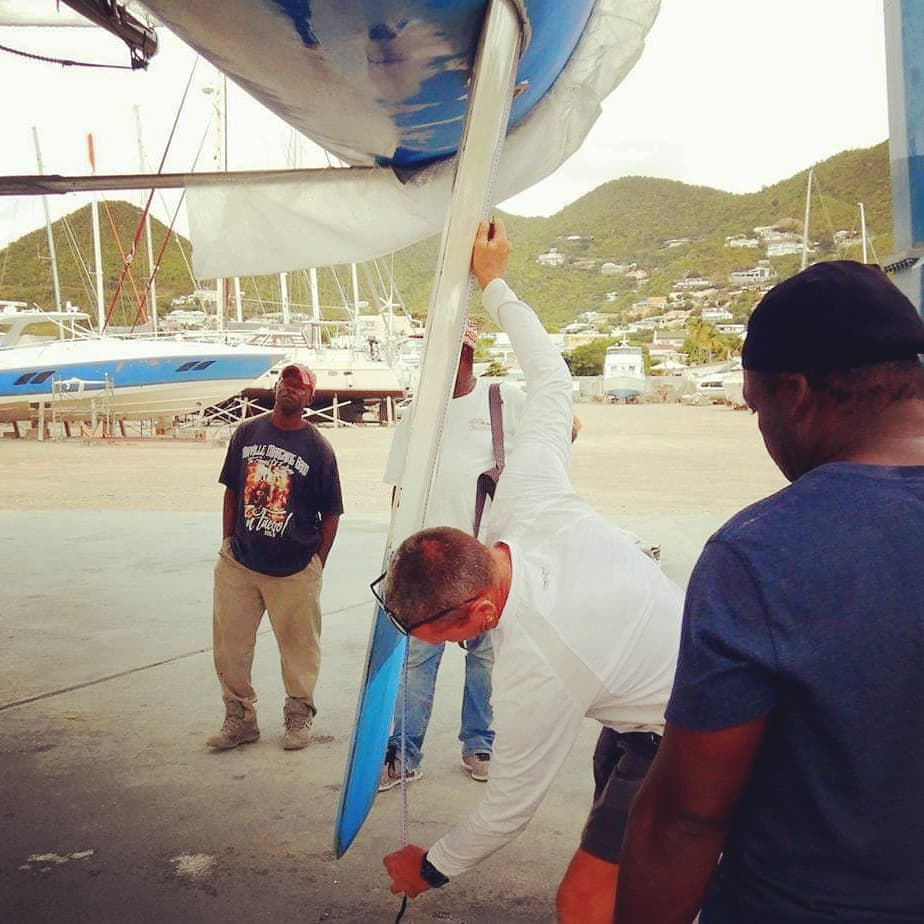 Skippers' Briefing - Thursday 7th February, 2019
Today skippers of all catamarans and trimarans gathered for the first time at Sint Maarten Yacht Club! All rules were announced and everybody got their pack after officializing their registration to the multihull regatta. The atmosphere was really nice and friendly and our collegue John Yoxall, Caribbean Multihulls' Brokerage and Charter Manager, and his adorable daughters really enjoyed the gathering!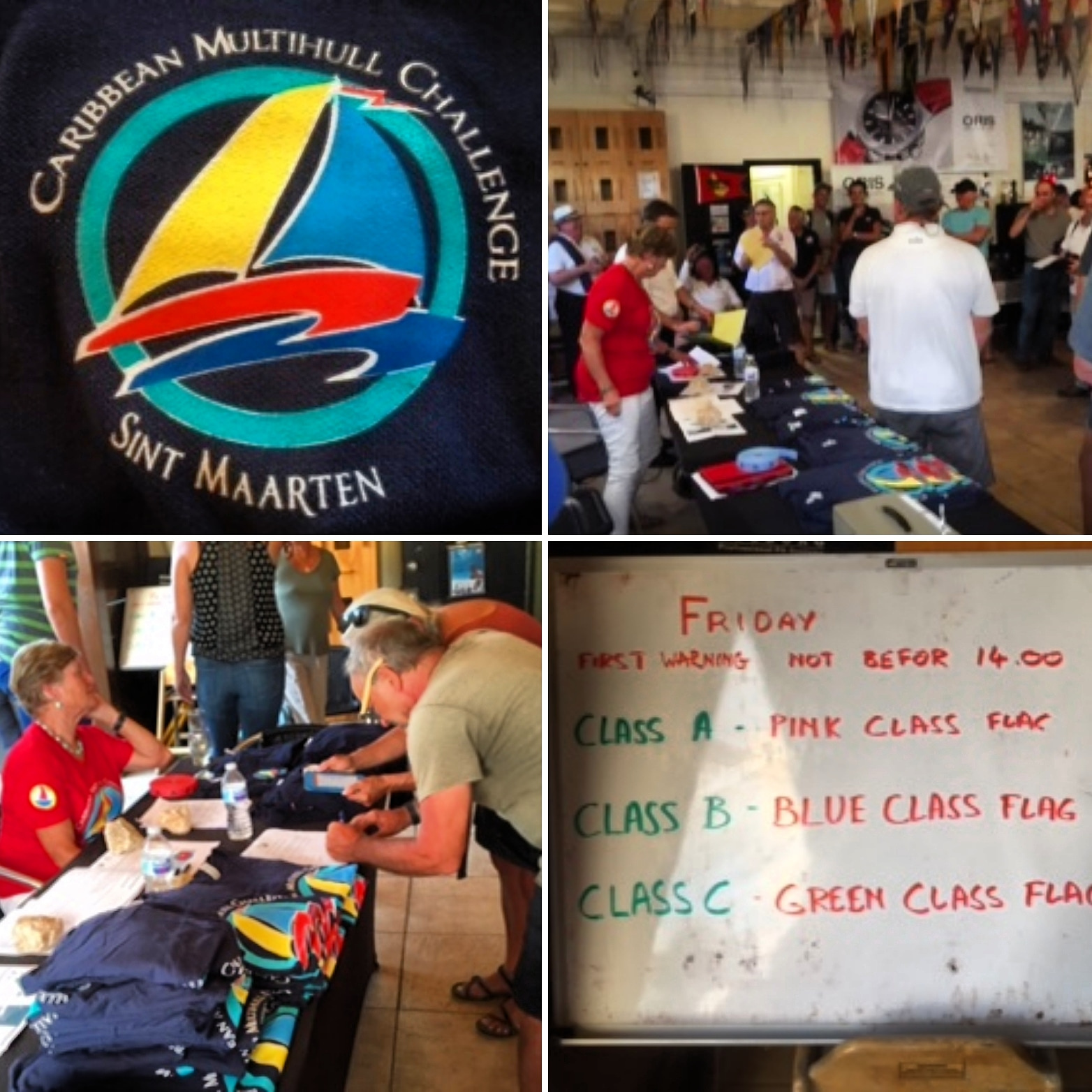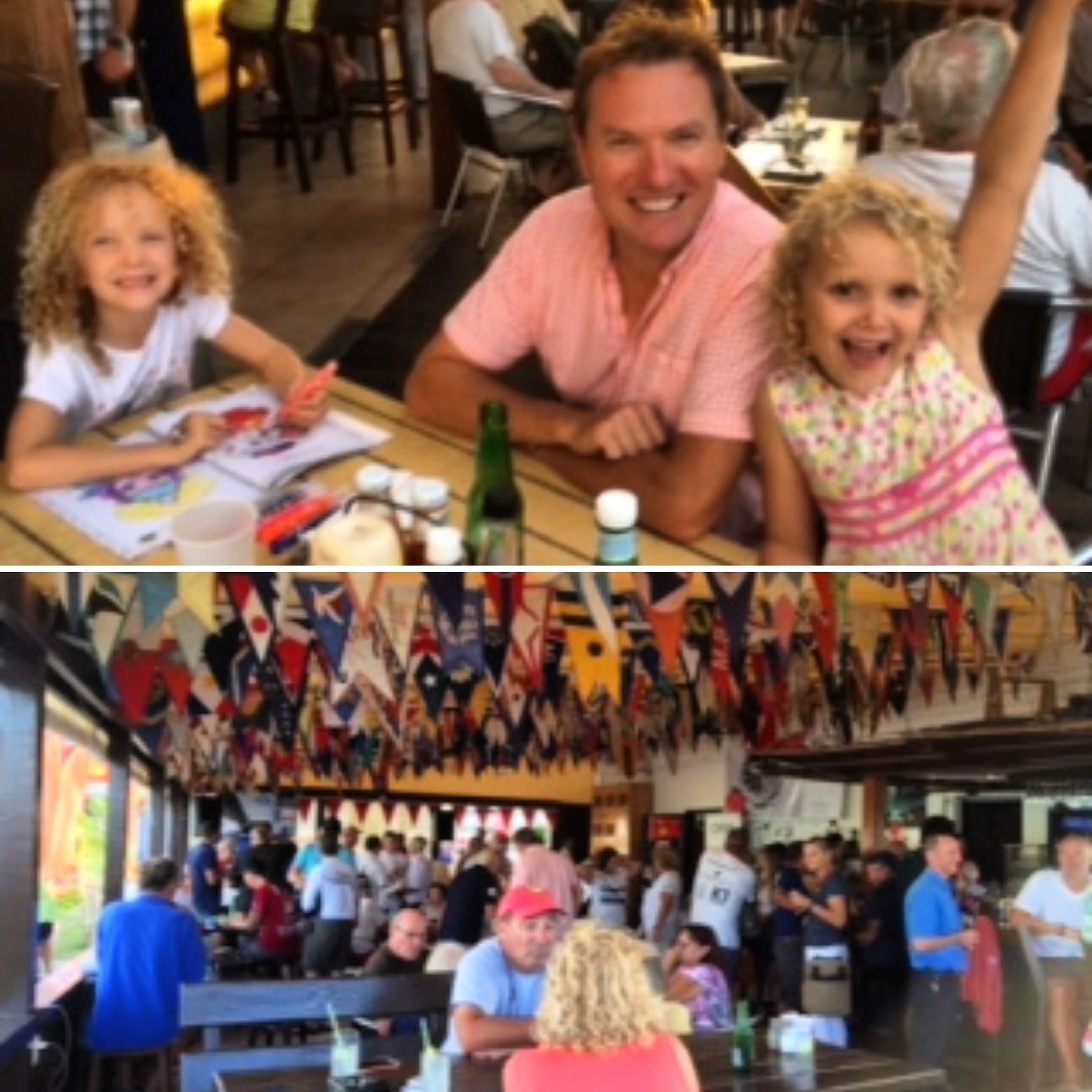 Friday 8th, 2019 / First race - Update and Pictures
For the first race of the very first edition of the Caribbean Multihull Challenge, competitors enjoyed perfect sailing conditions: 10 to 14 knots northeast wind. Cruising and racing catamarans and trimarans competed in 3 classes.
​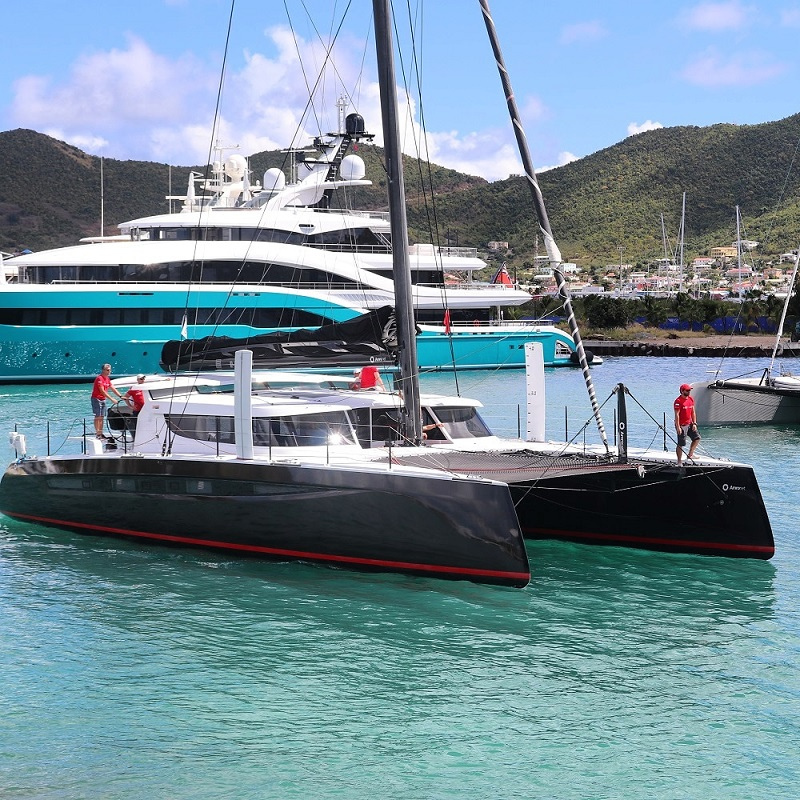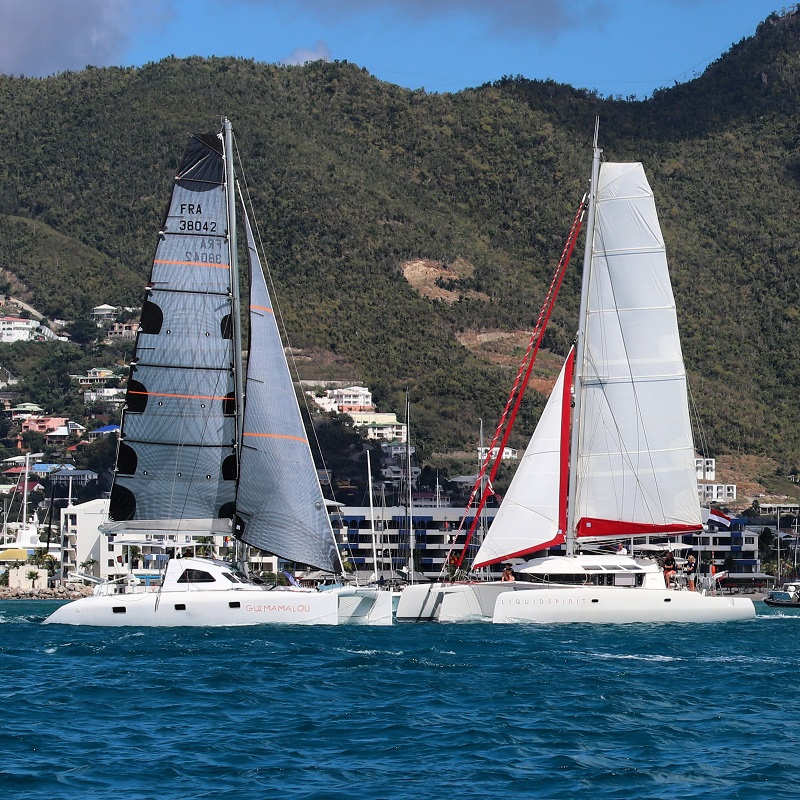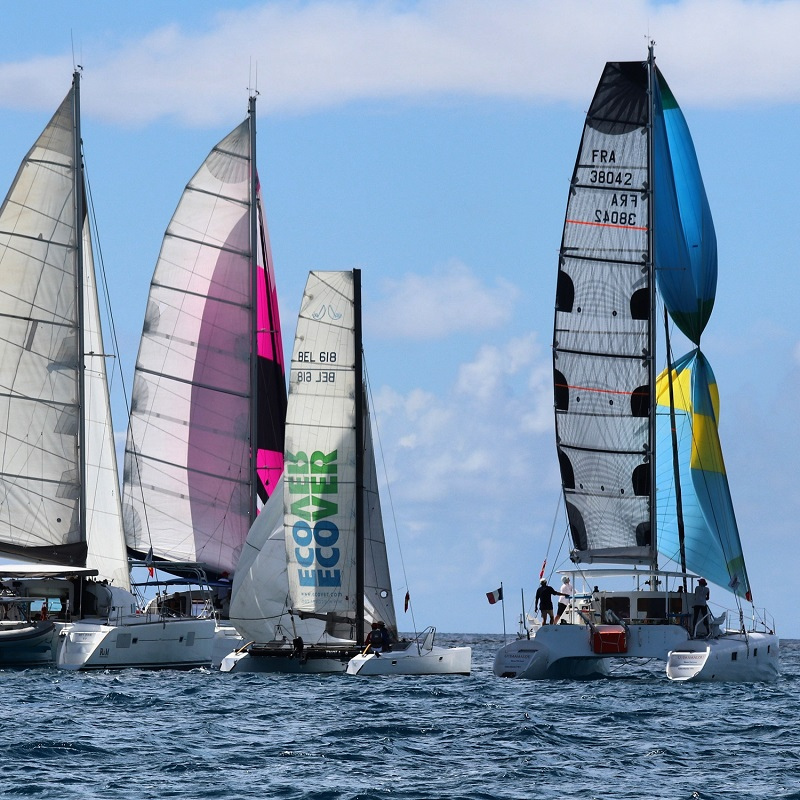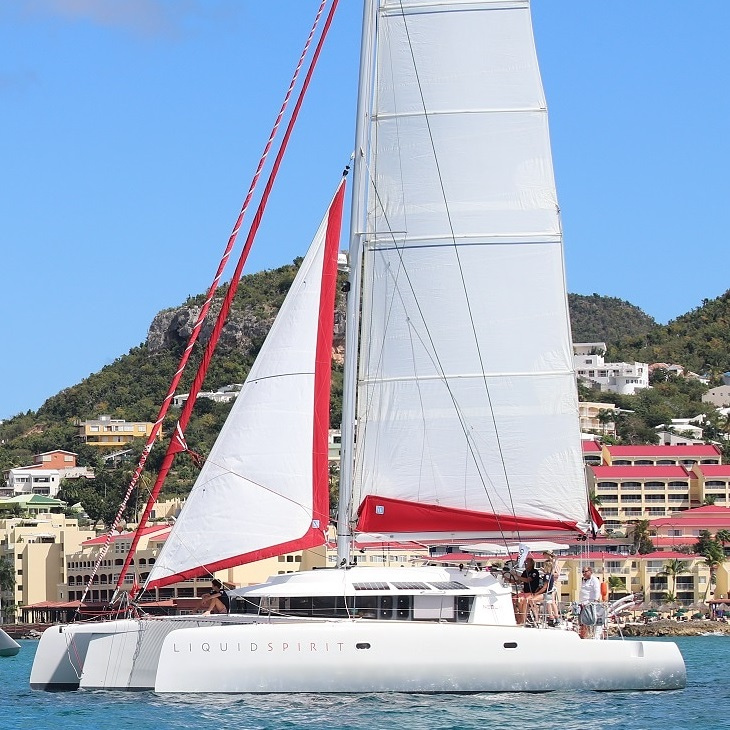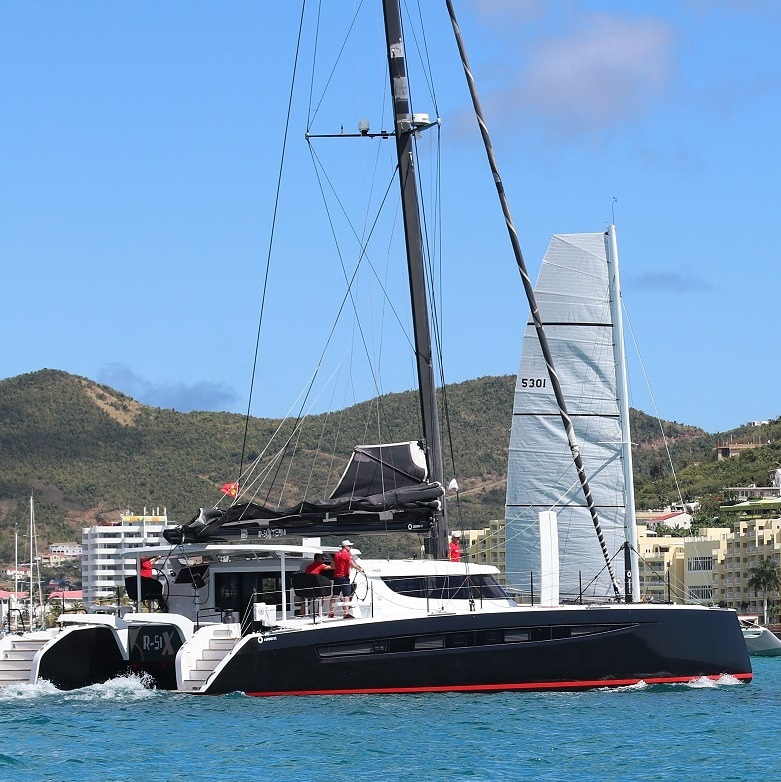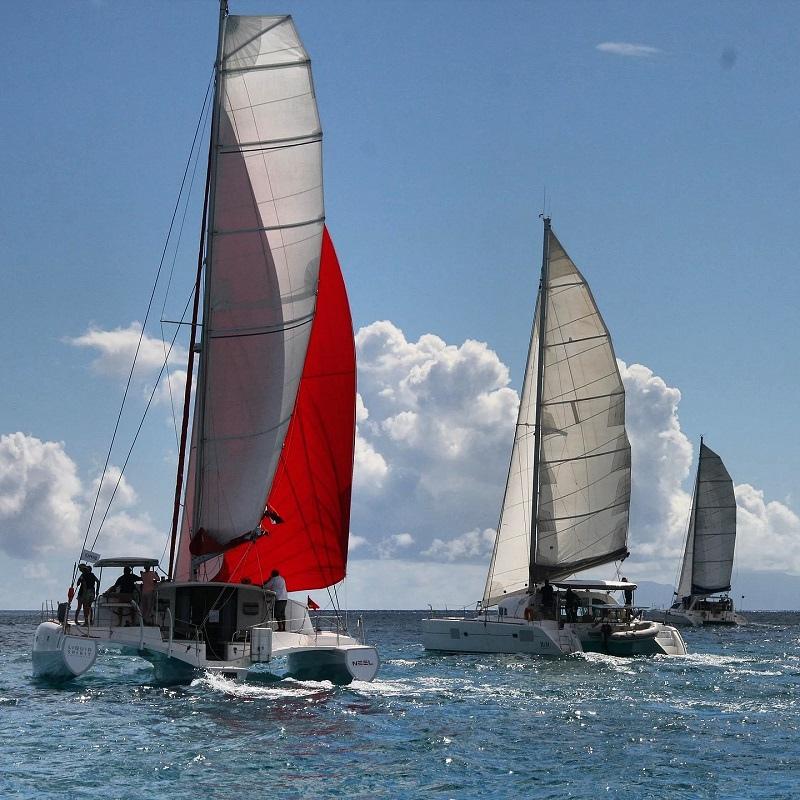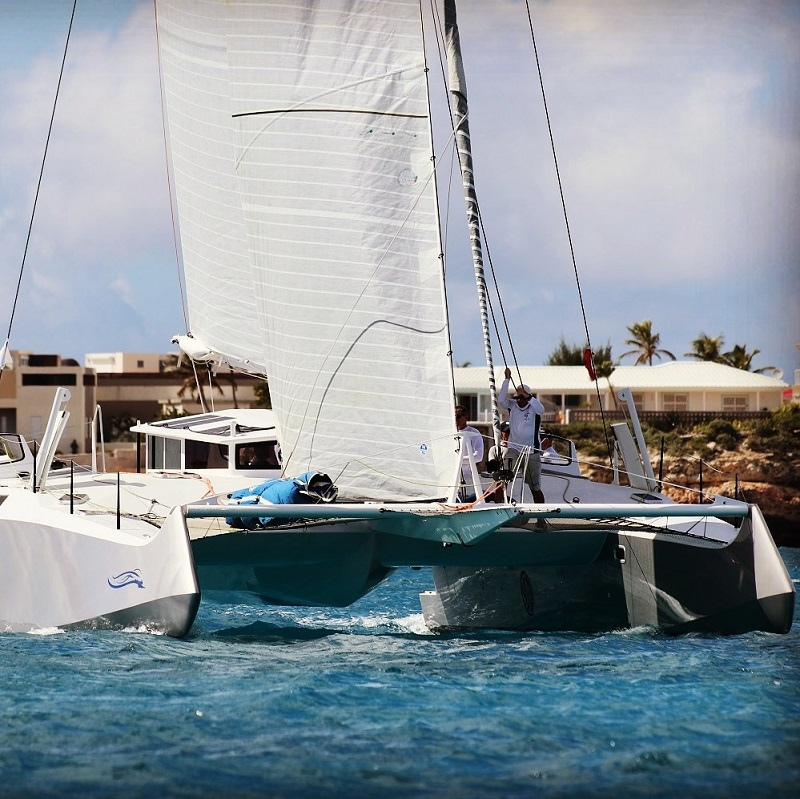 Saturday 9th, 2019 / Second race & Beach Party! - Update and Pictures
The weather was not always great today for this second race of the Caribbean Multihull Challenge first edition!
FUJIN, the Bieker 53 catamaran, remained tohe fastest multihull of the race, and this time she won the first place in Class A.
In Class B, catamaran ARAWAK kept the first place, still followed by TRYST trimaran.
A bit of a déjà-vu for Class C as well, as KIDZ AT SEA kept first place of Class C for this second race.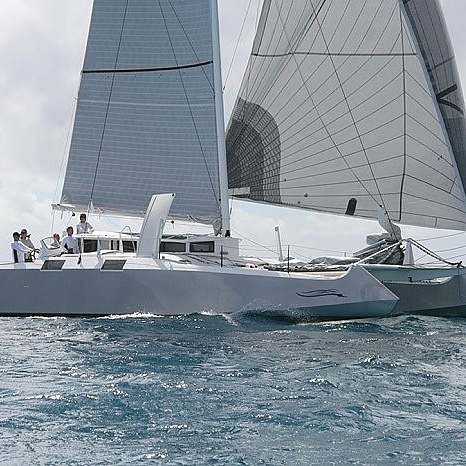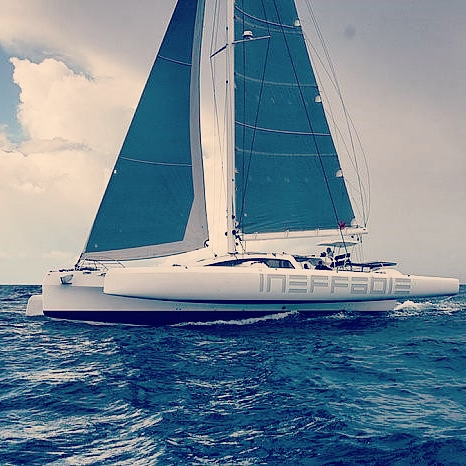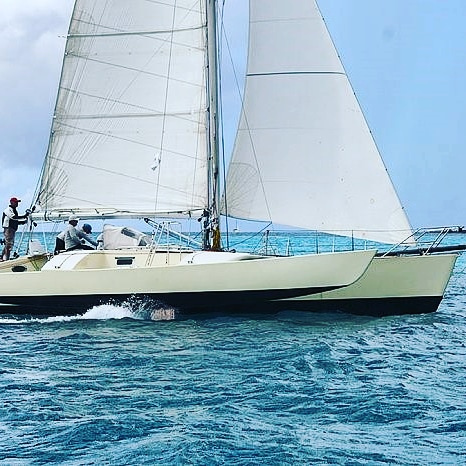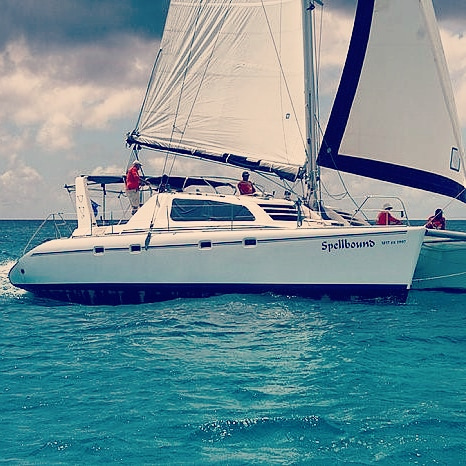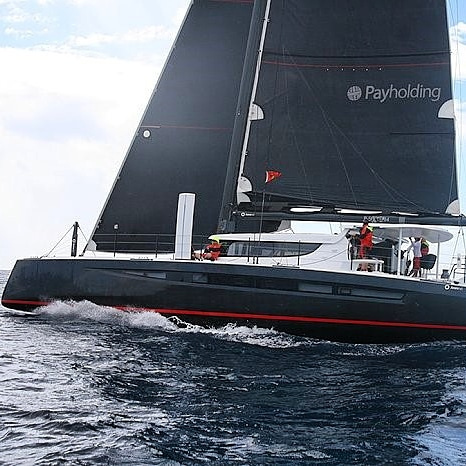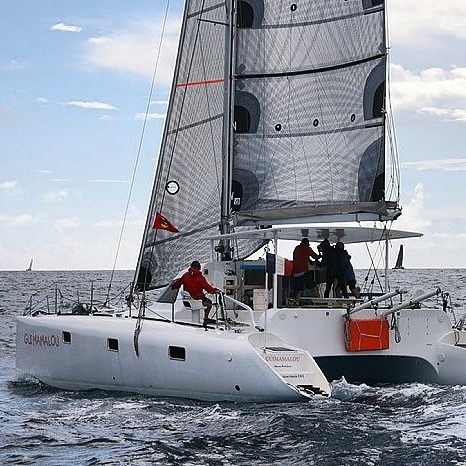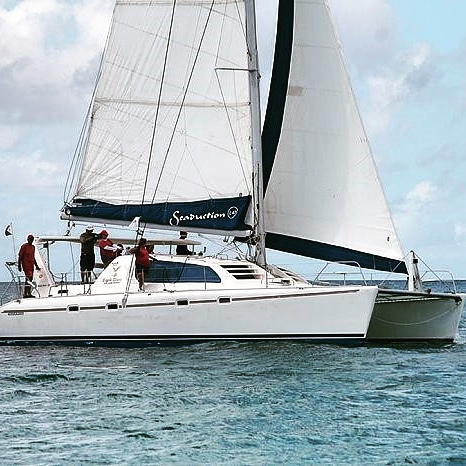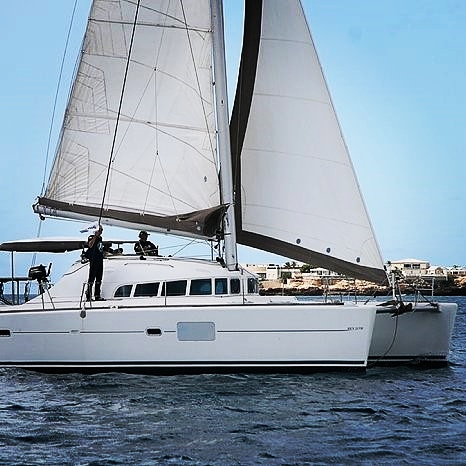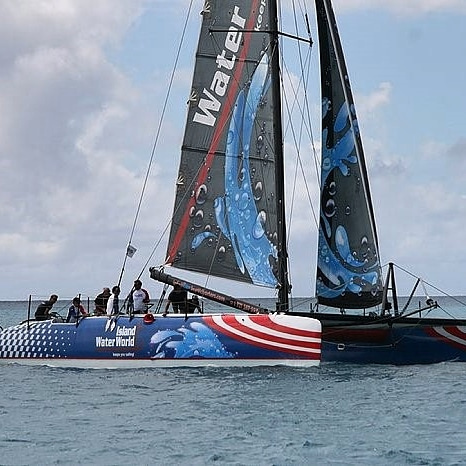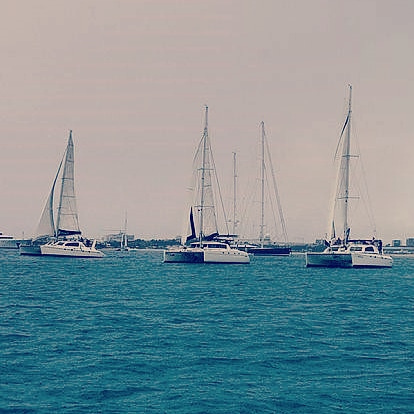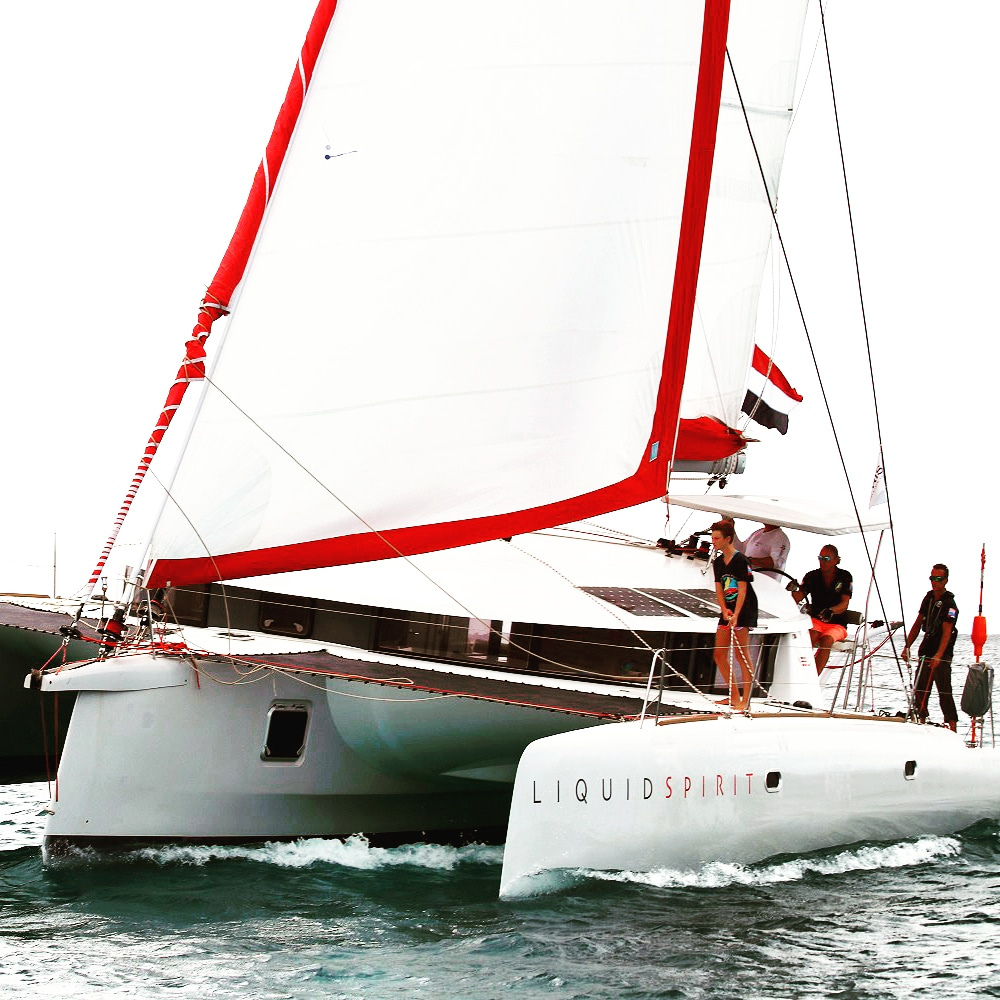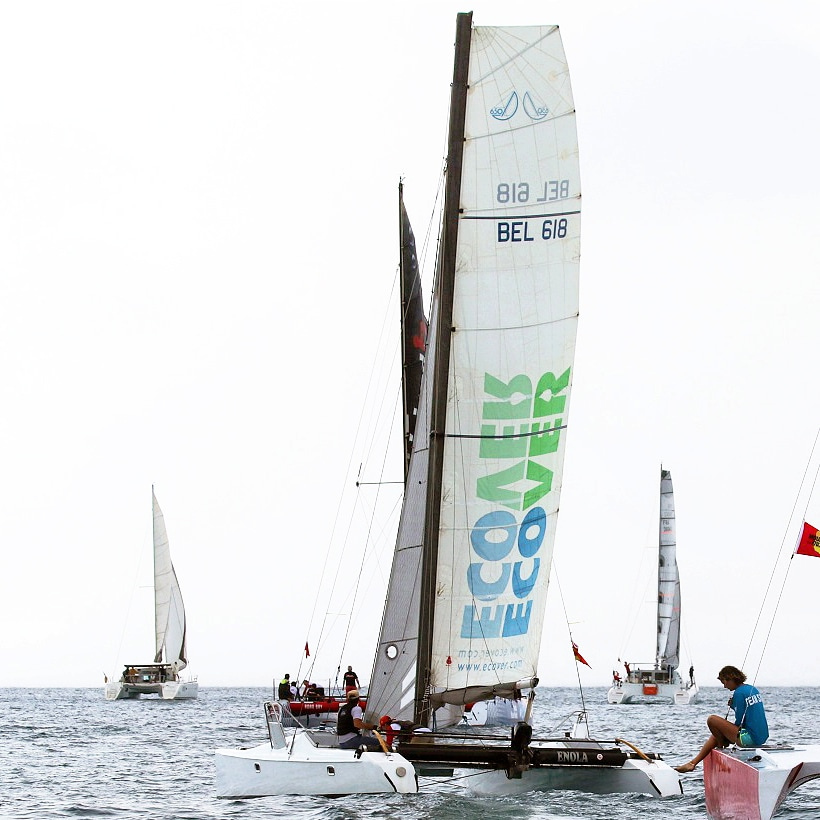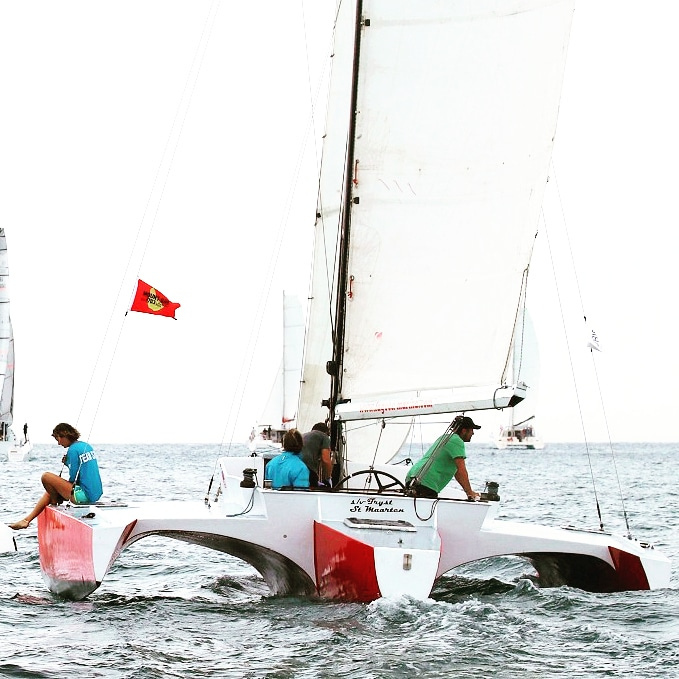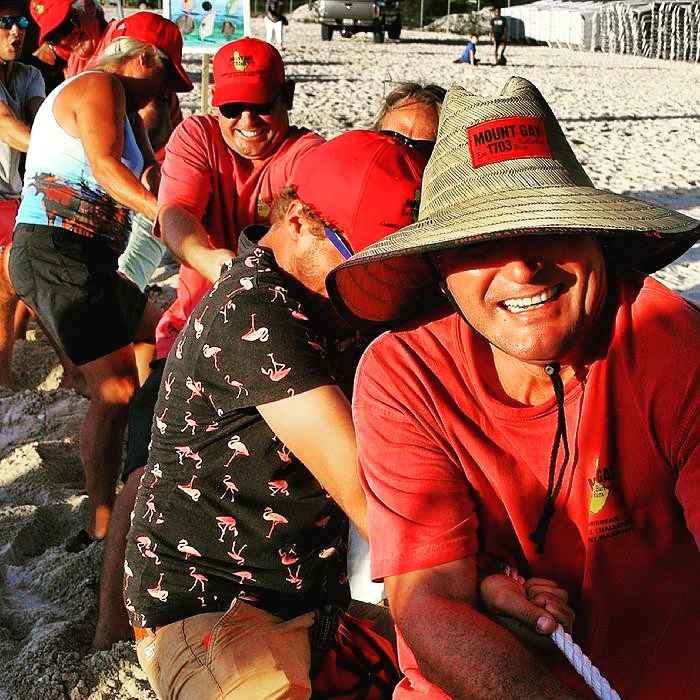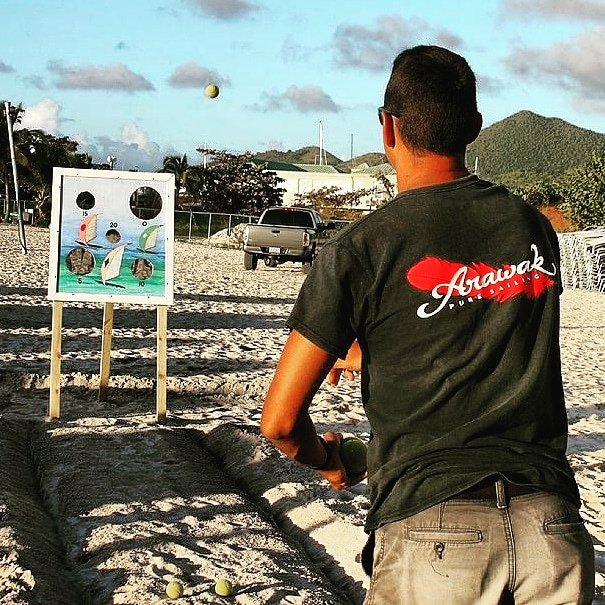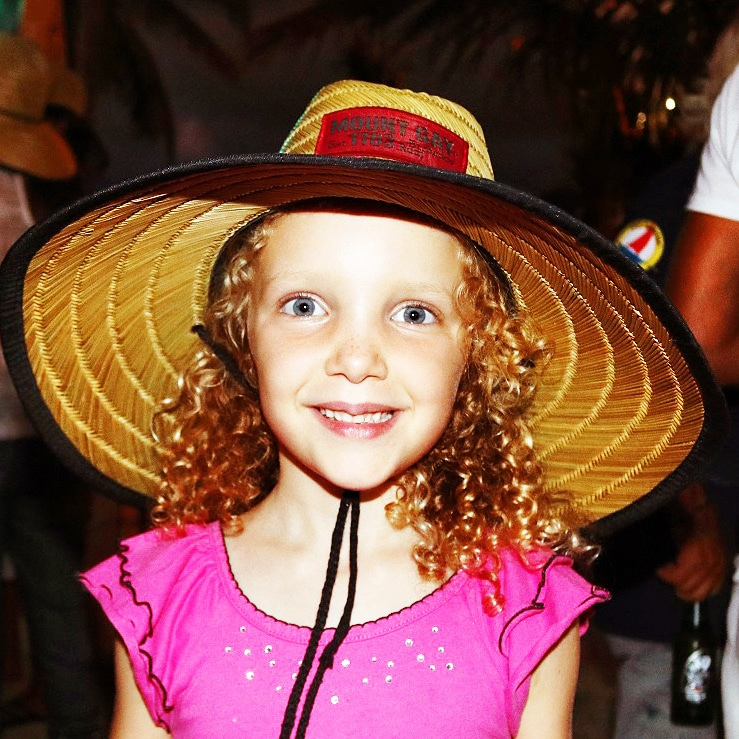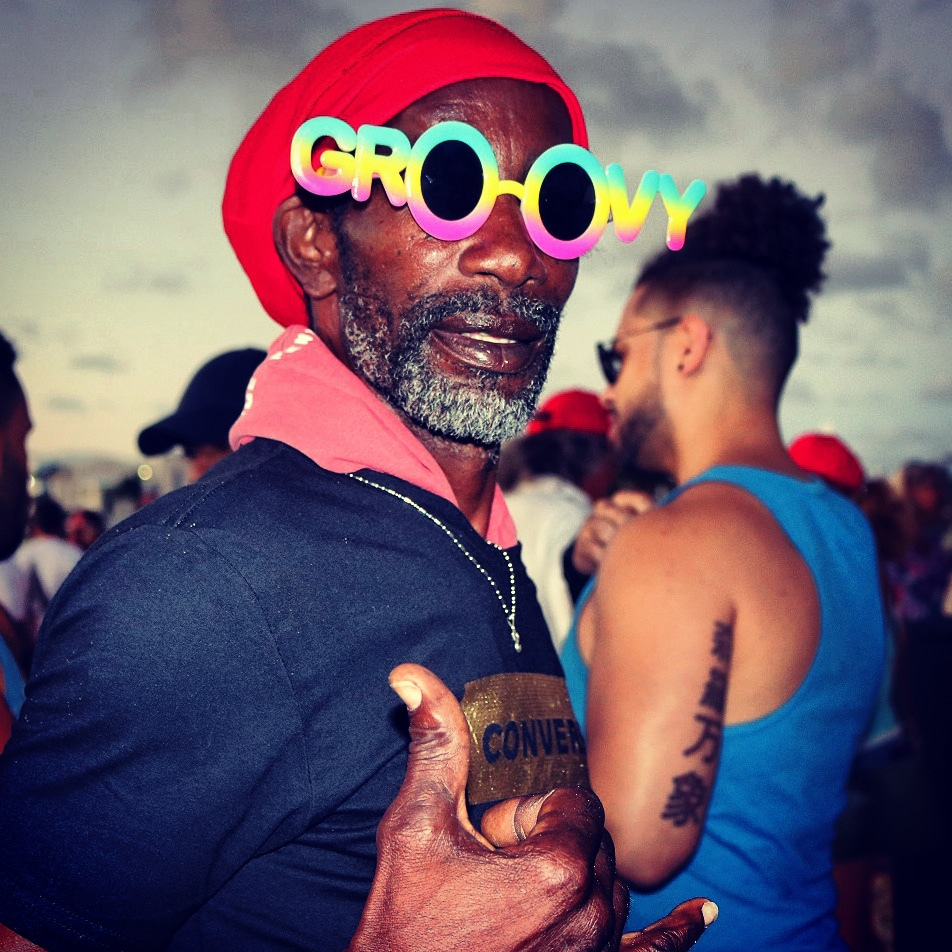 The following pictures are courtesy of R-SIX TEAM who competed on board their R-SIX HH-66-01 Morelli & Melvin catamaran: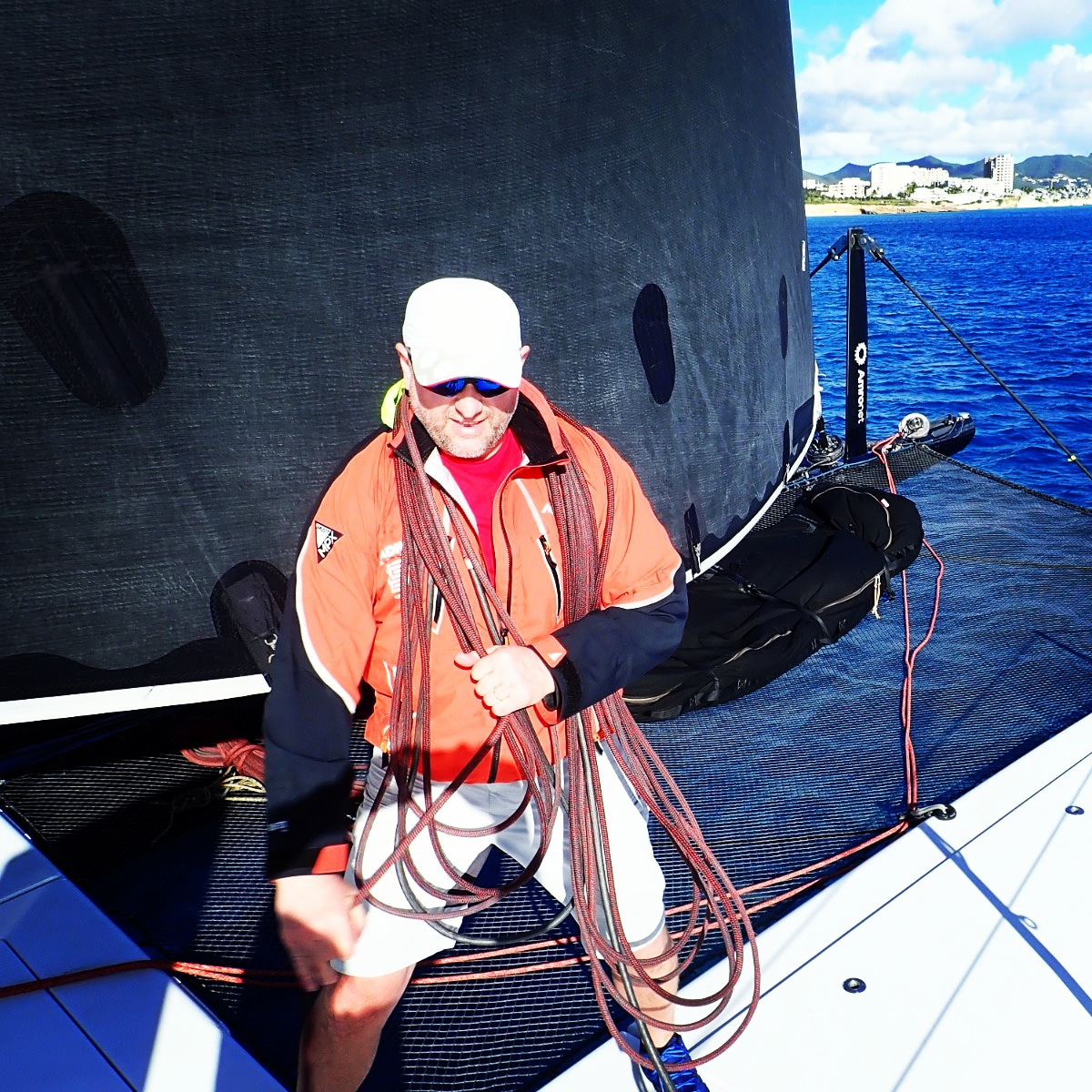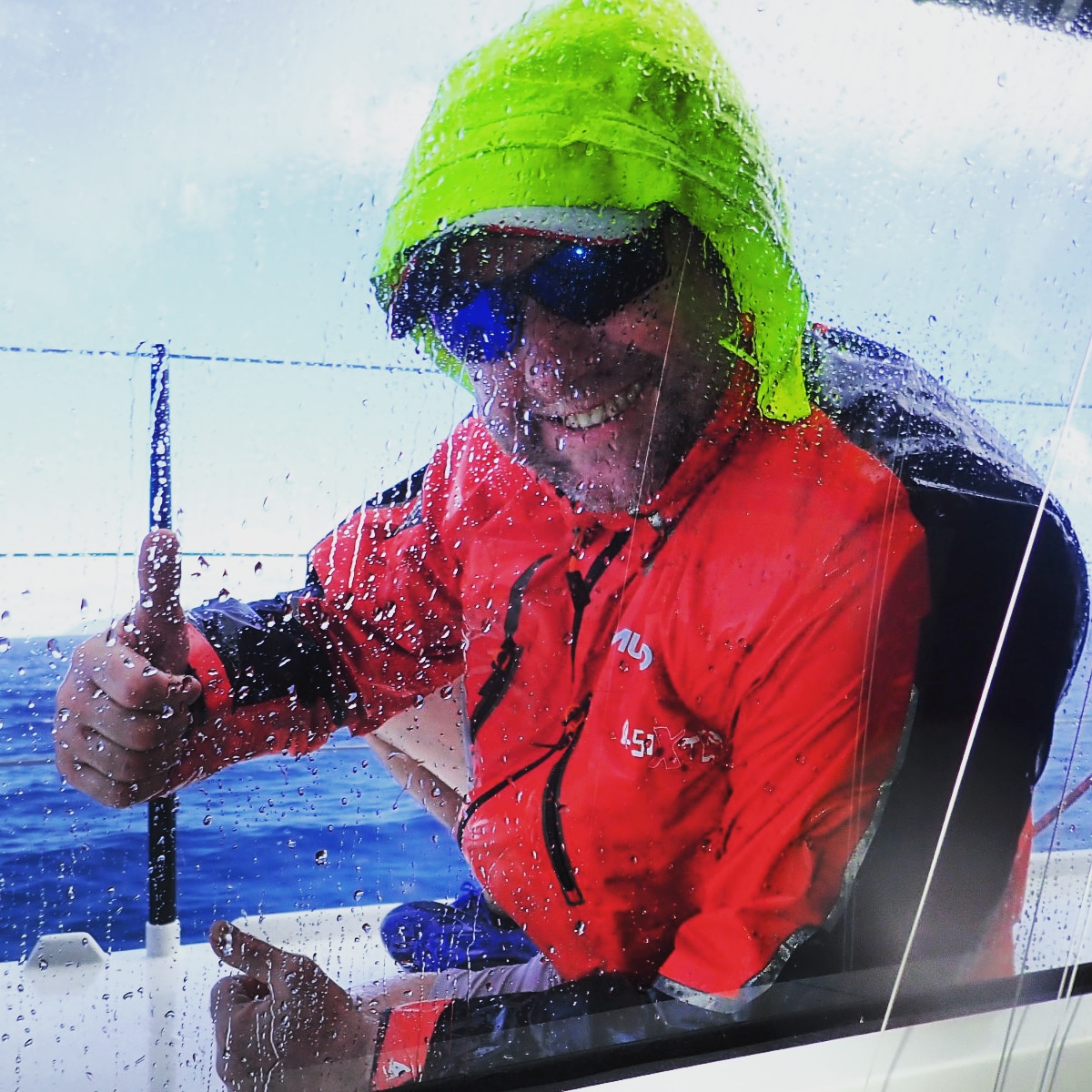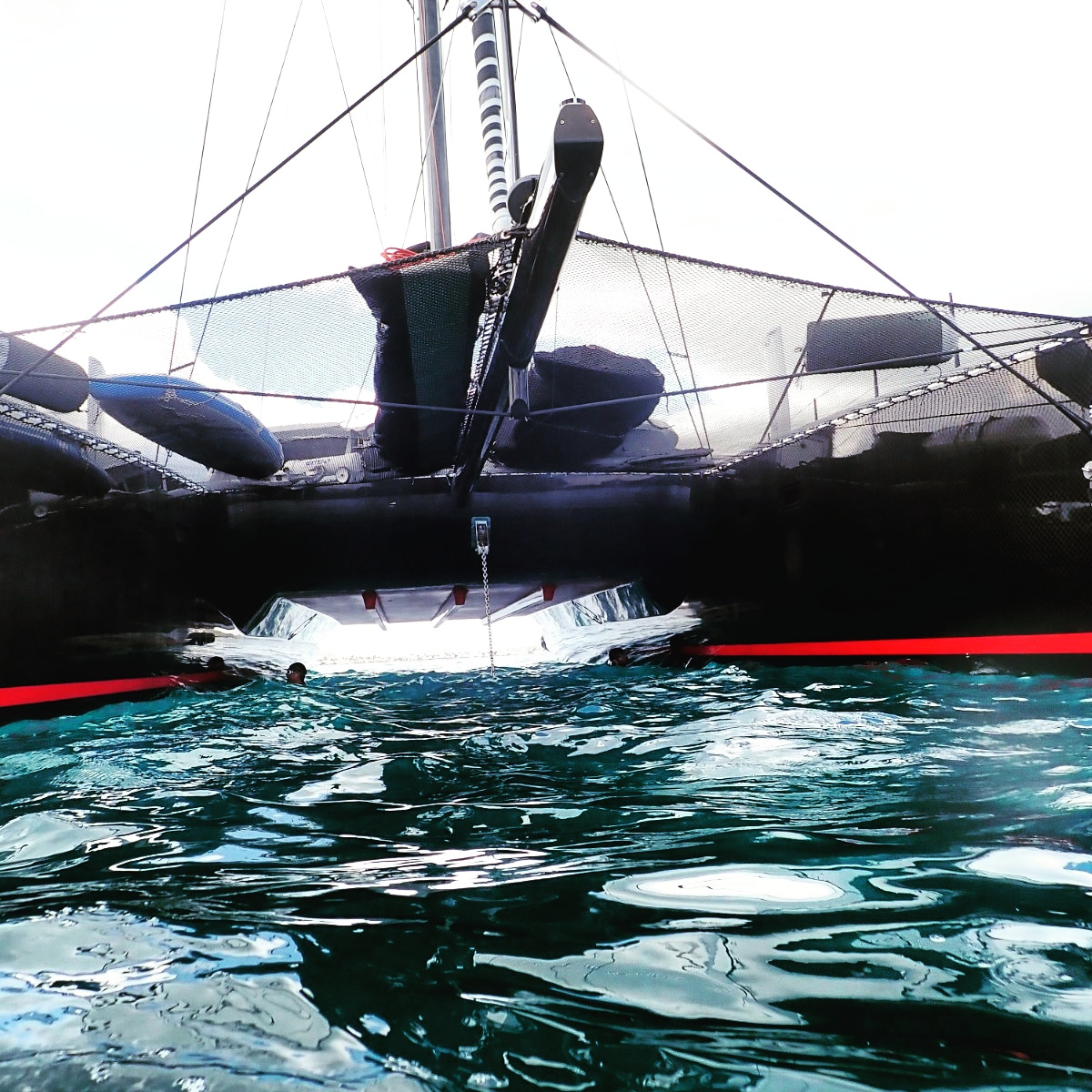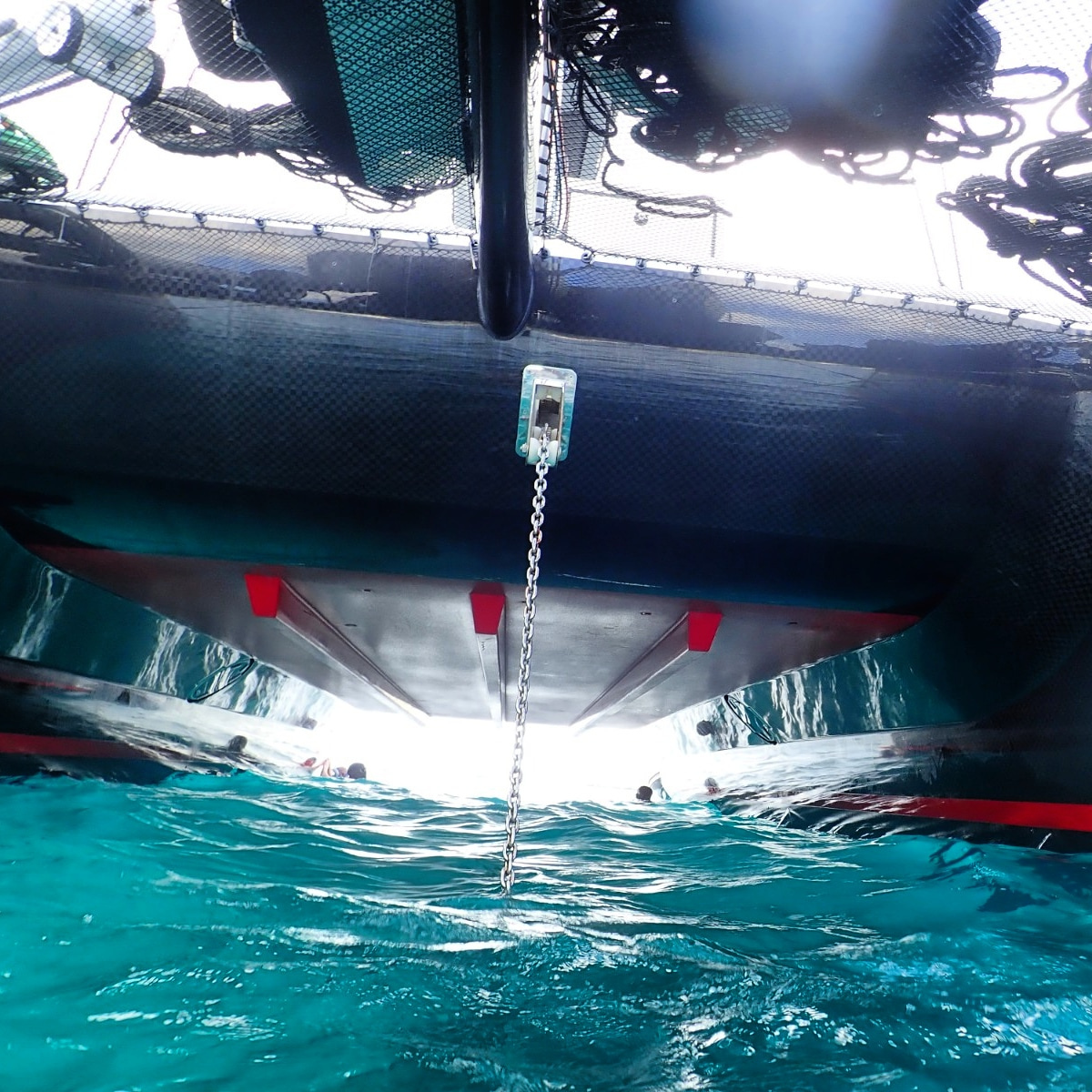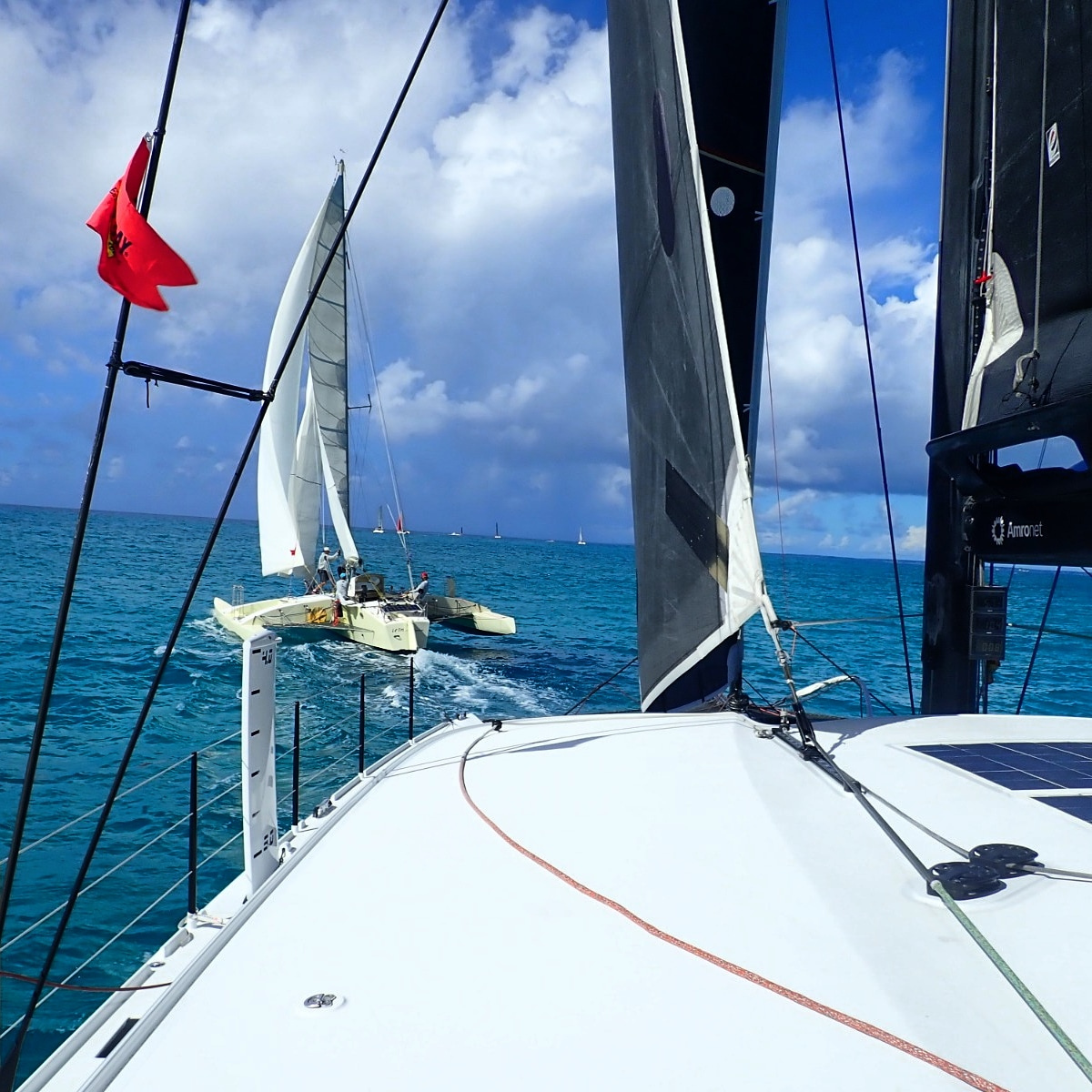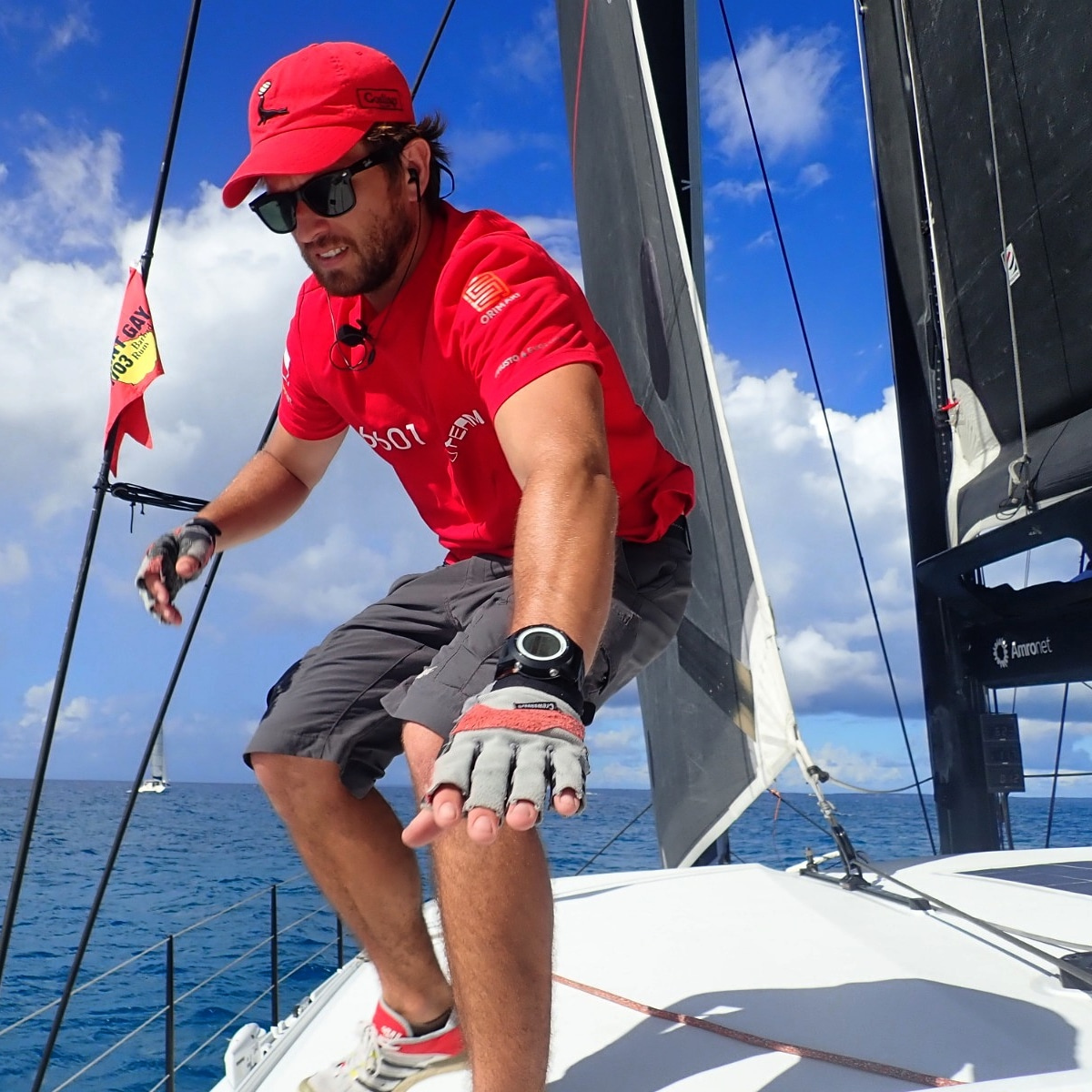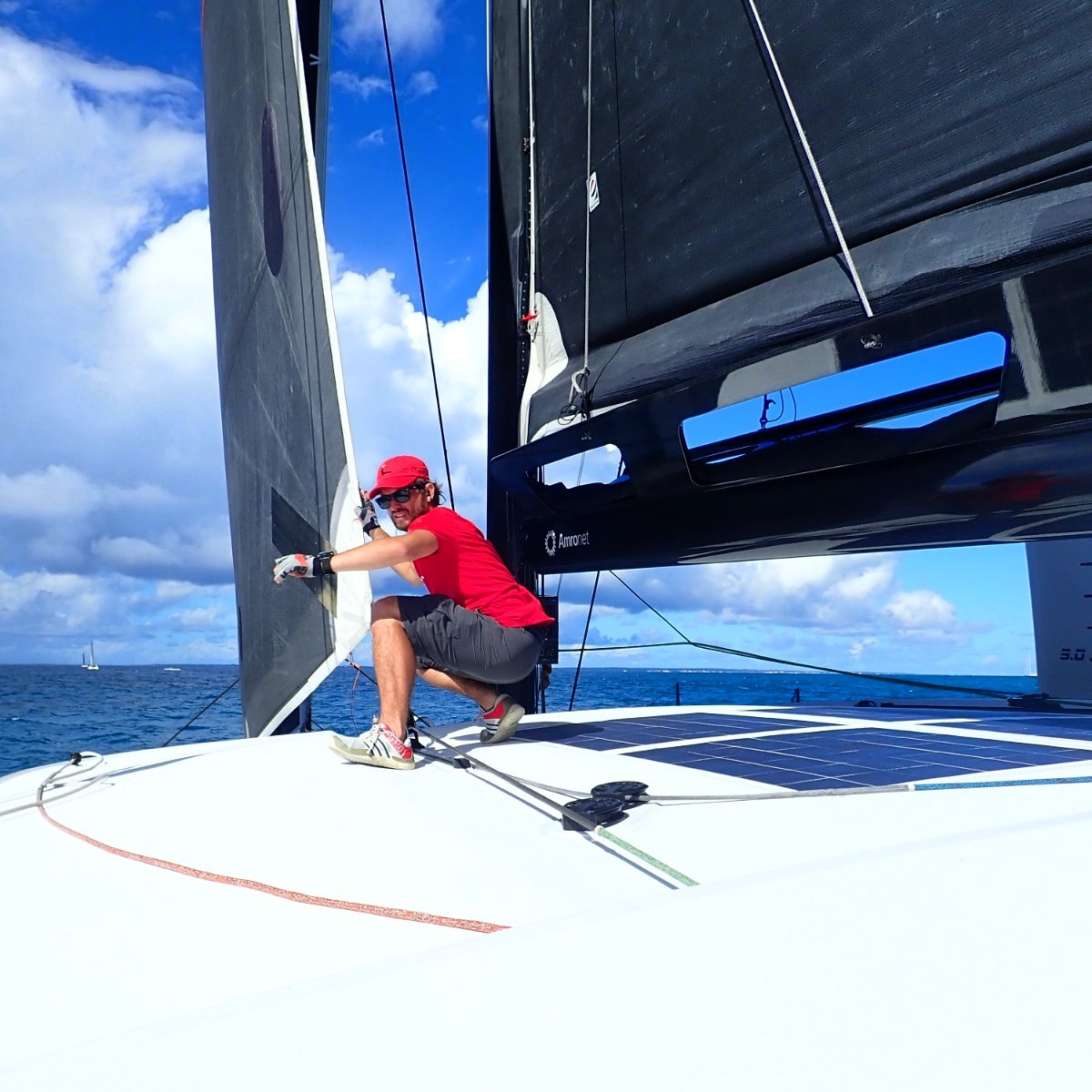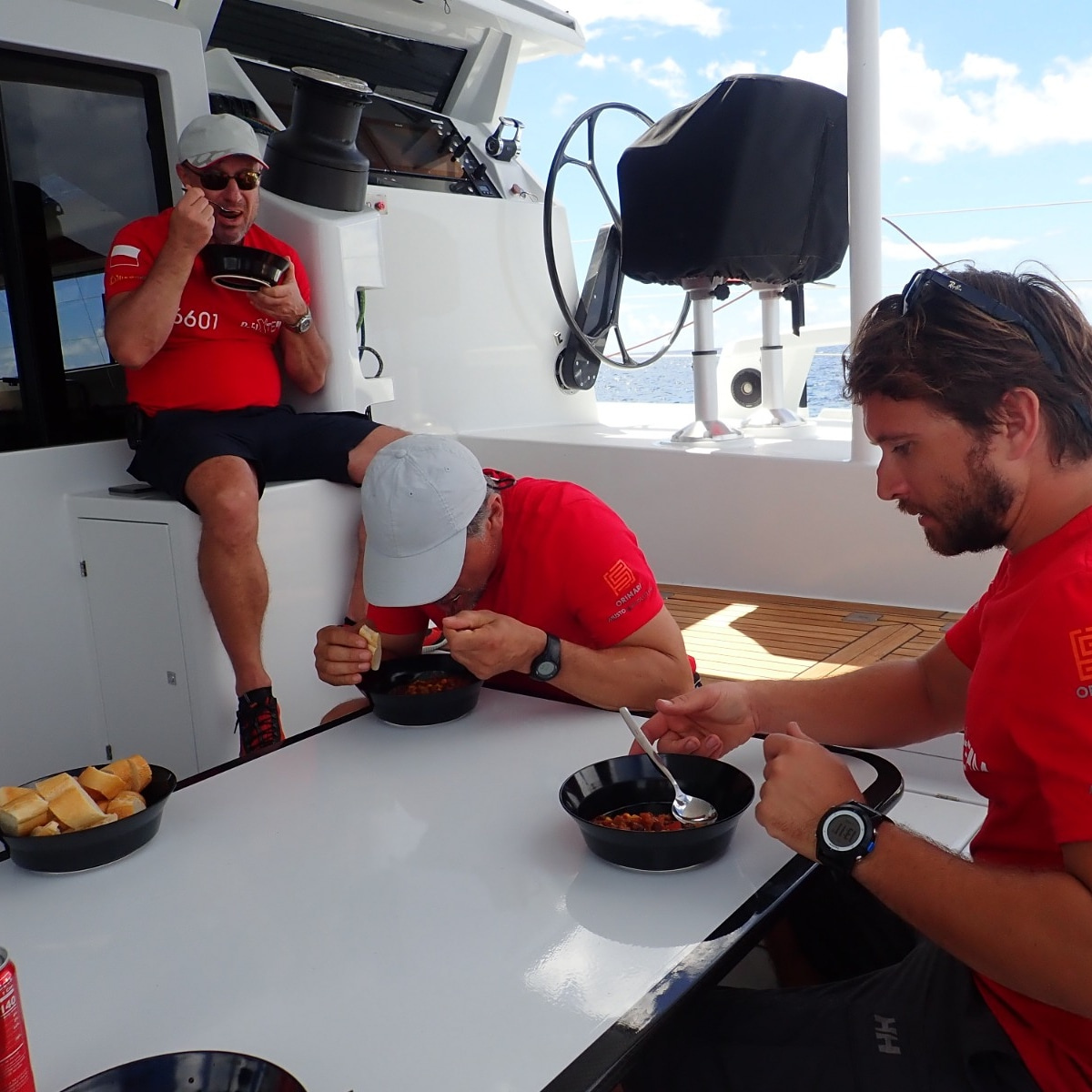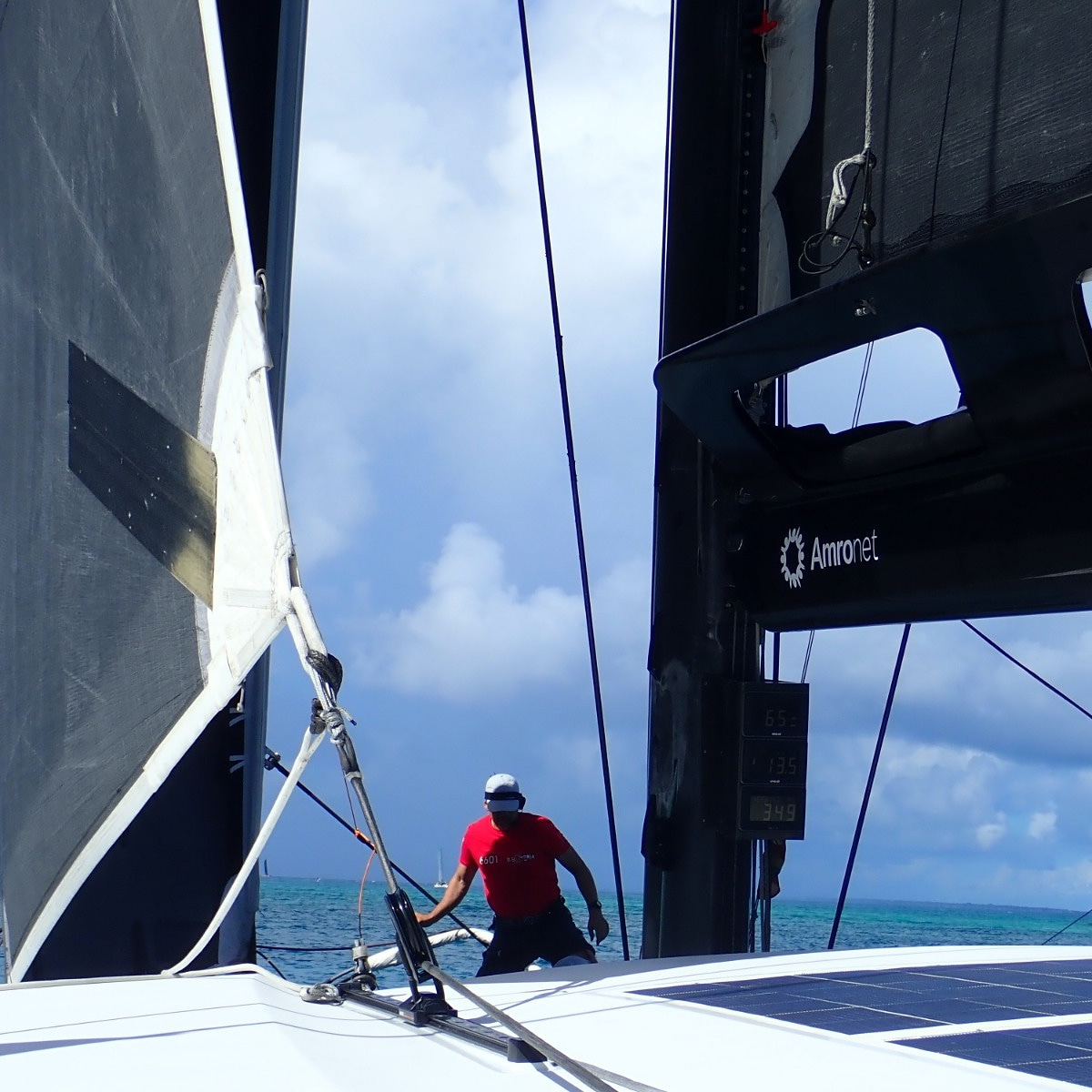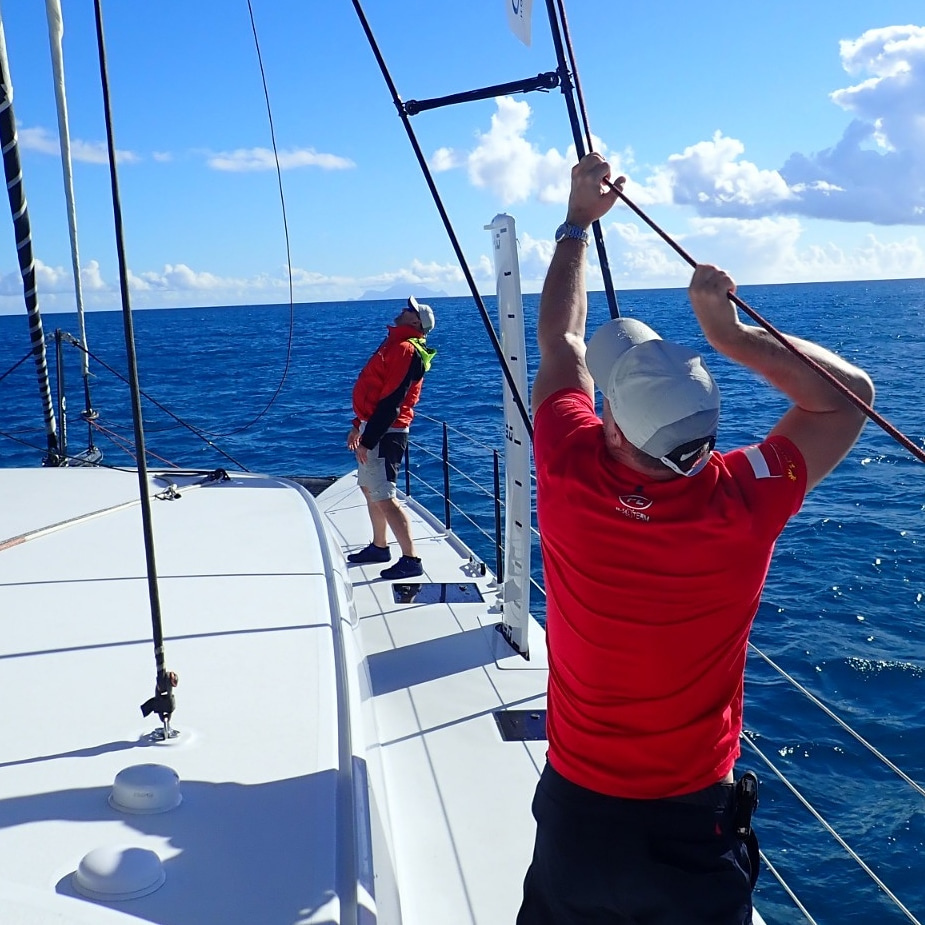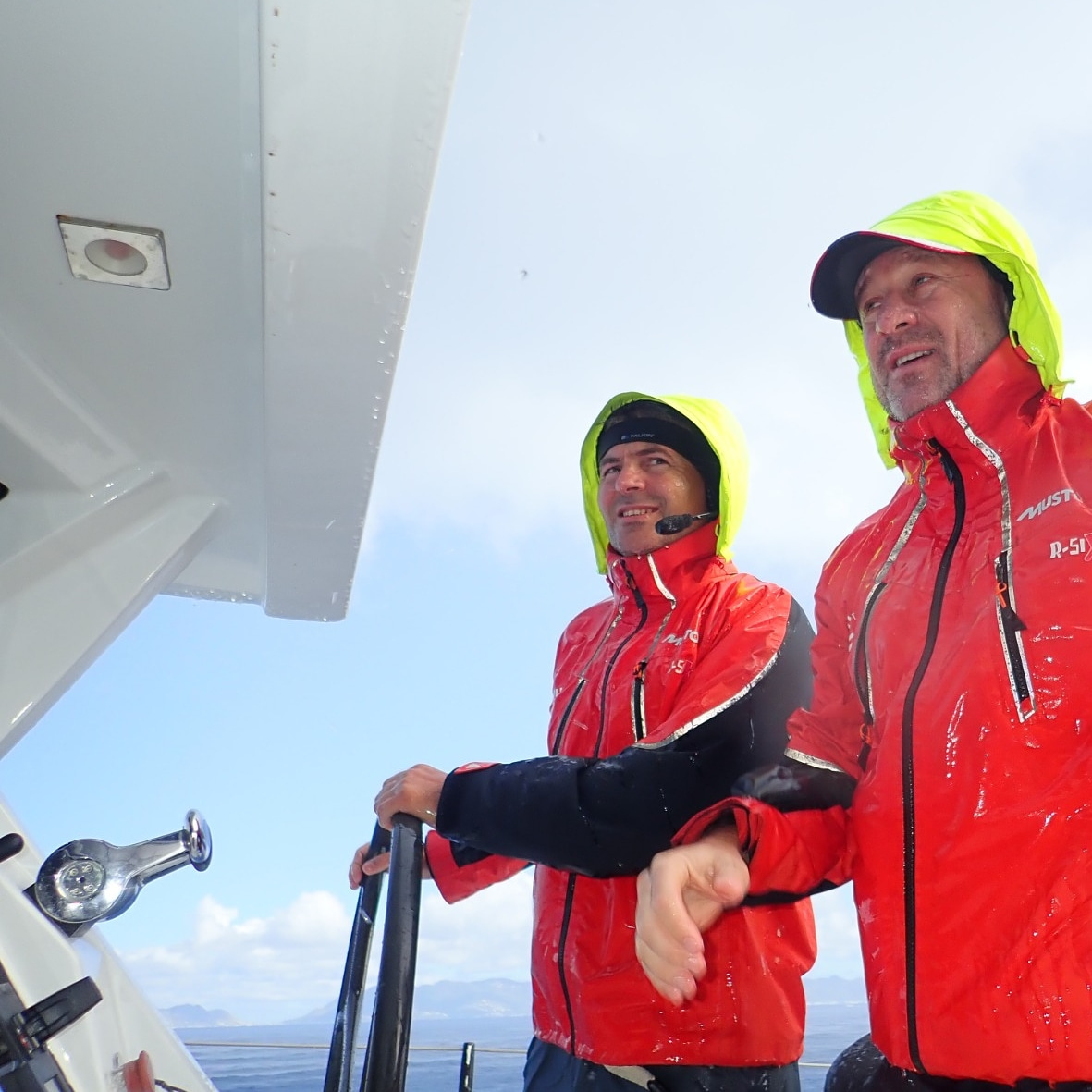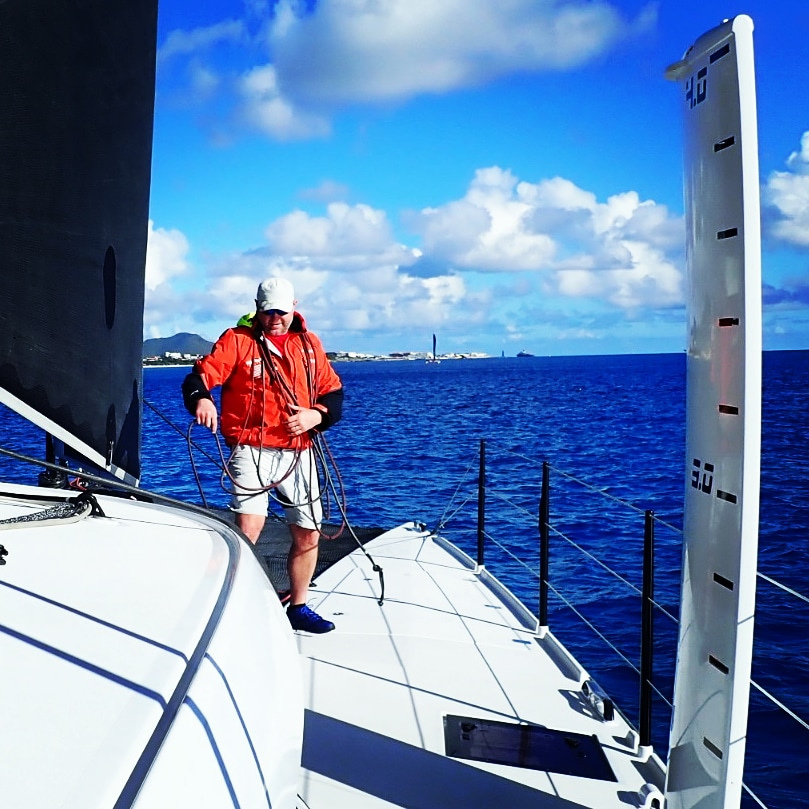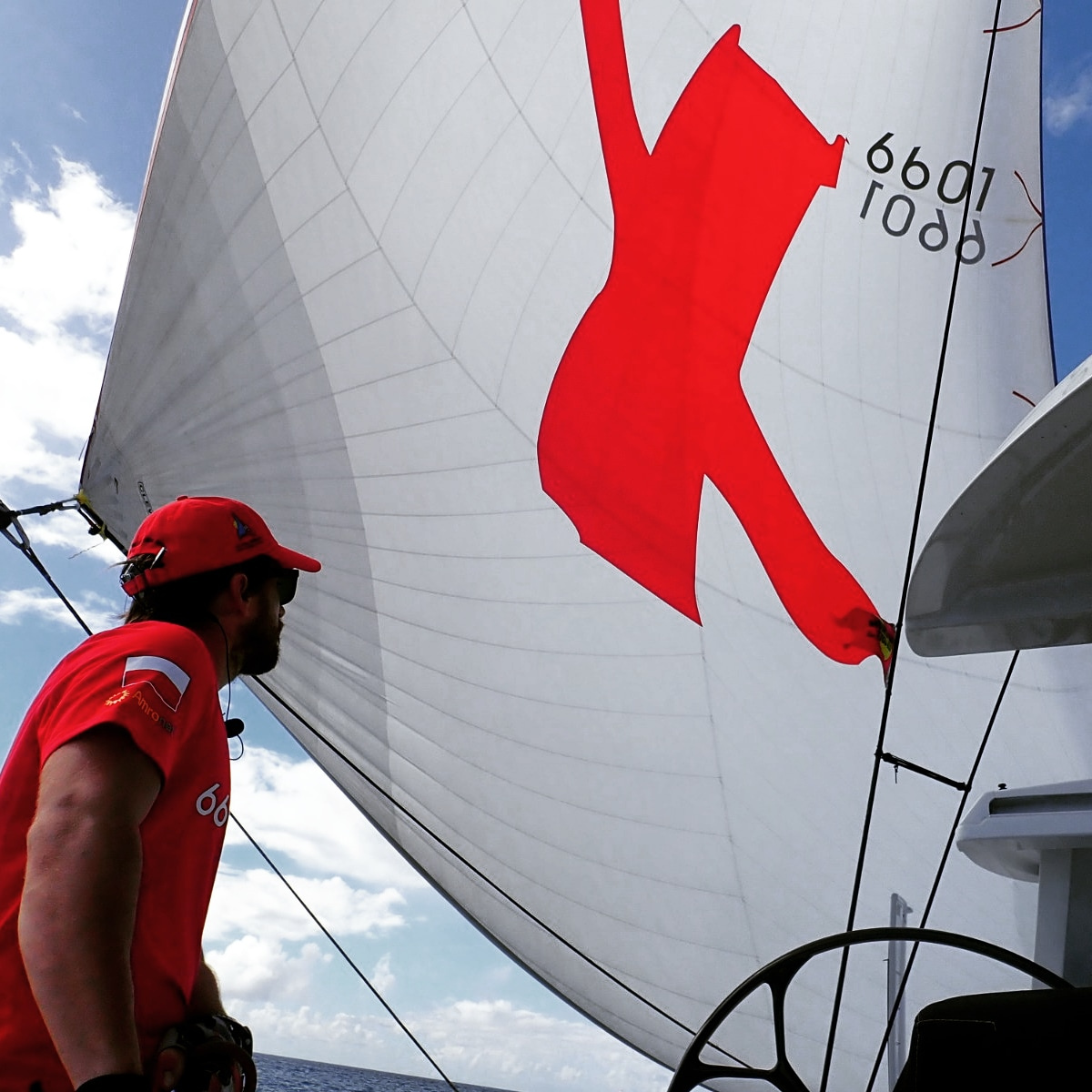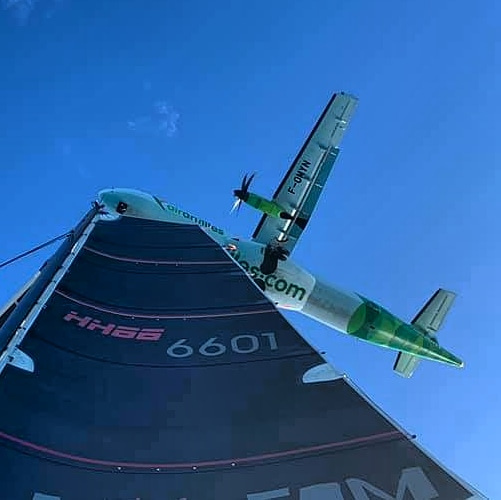 Sunday 10th, 2019 / Third race & Prize ceremony - Update and Pictures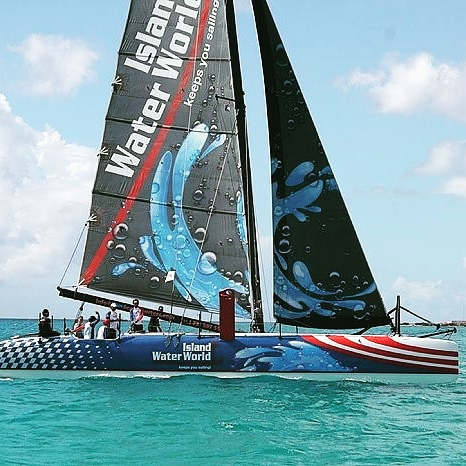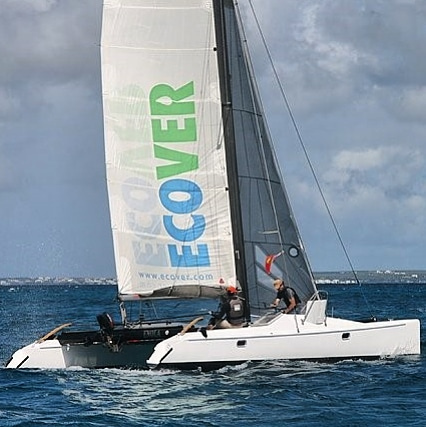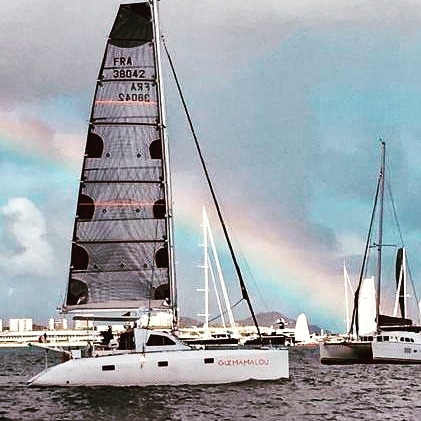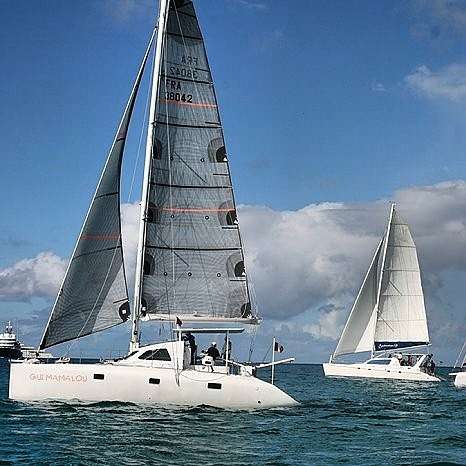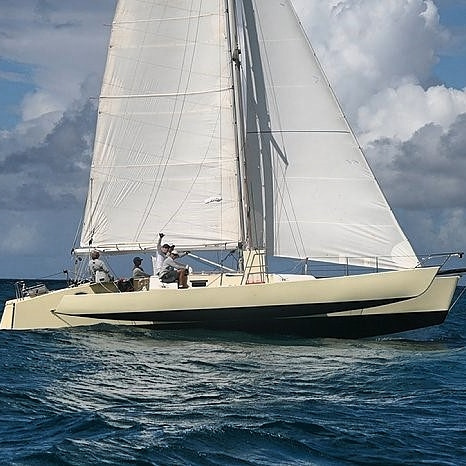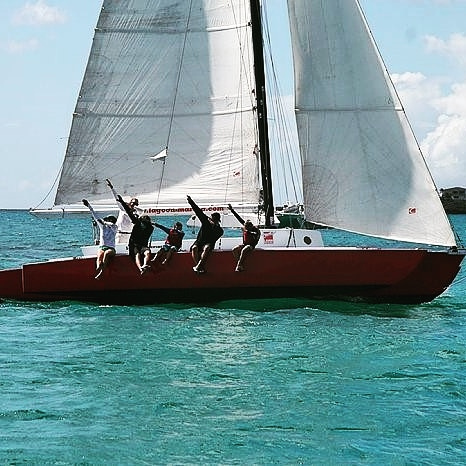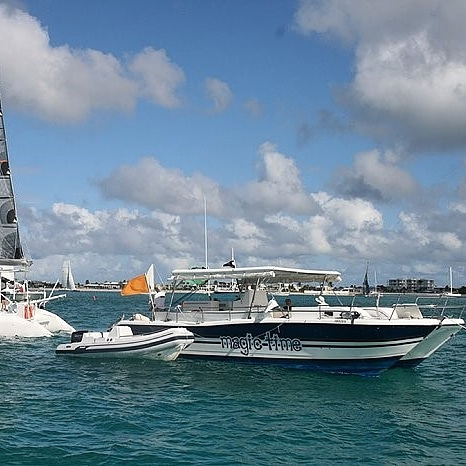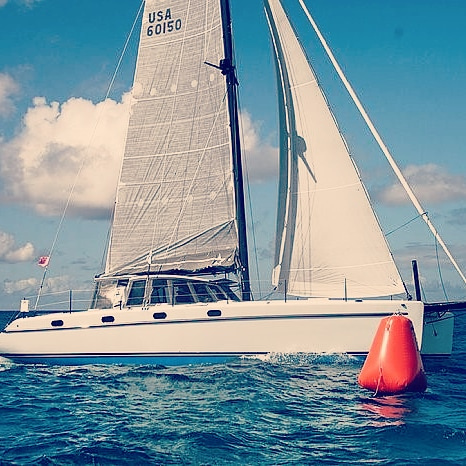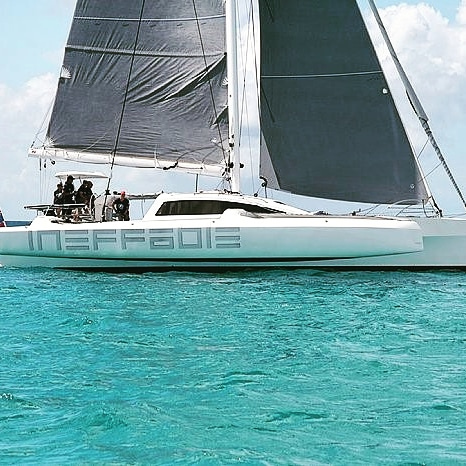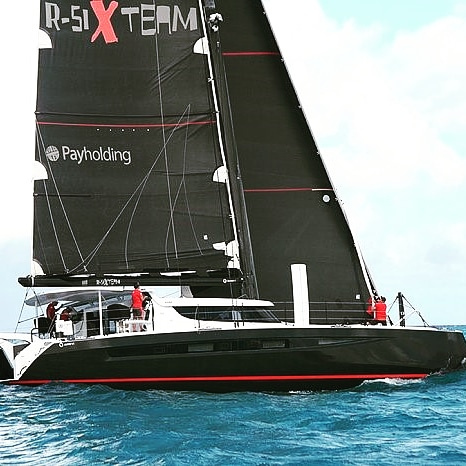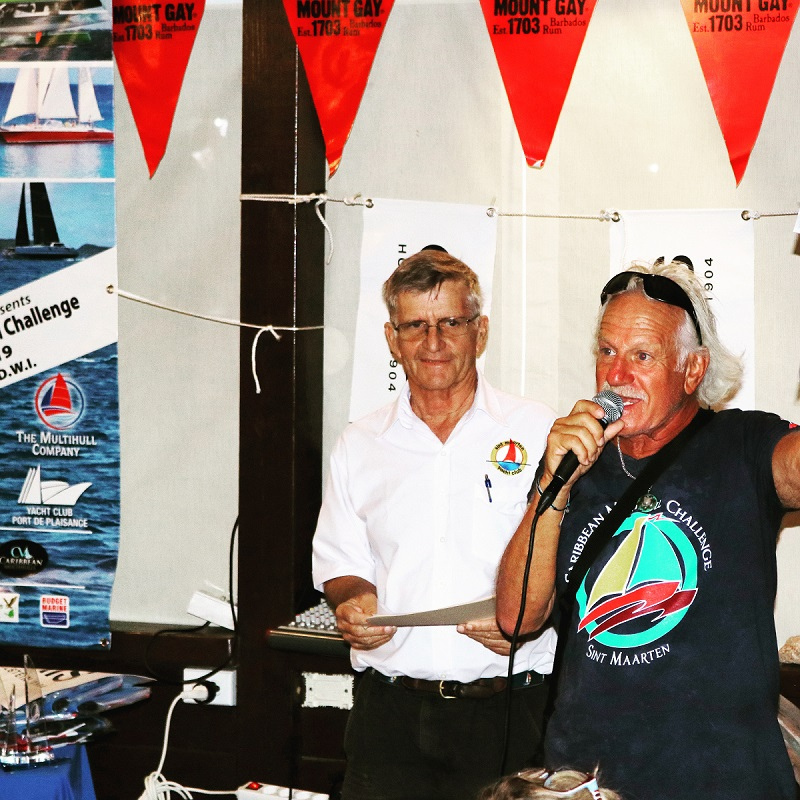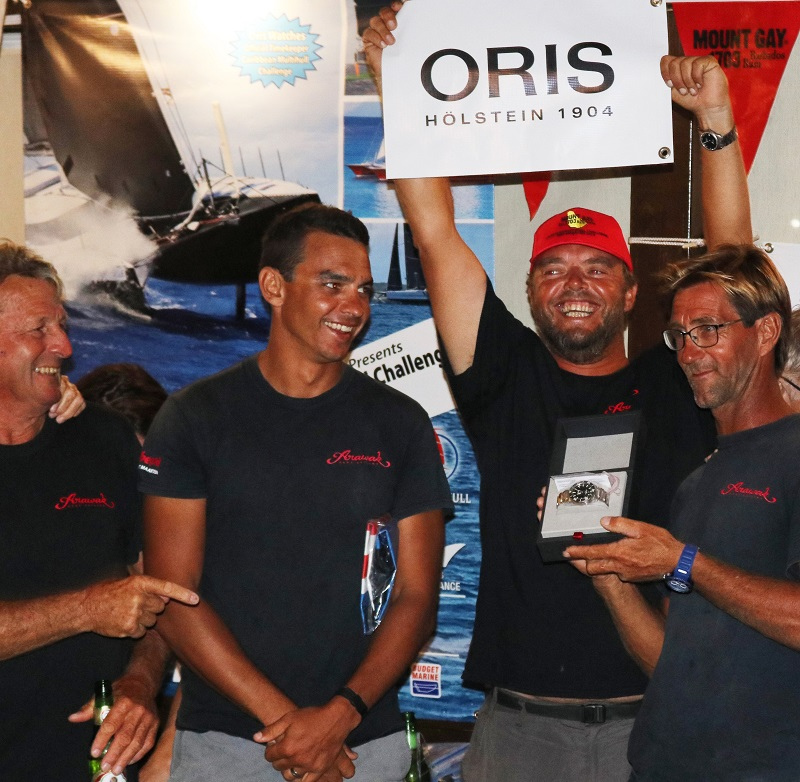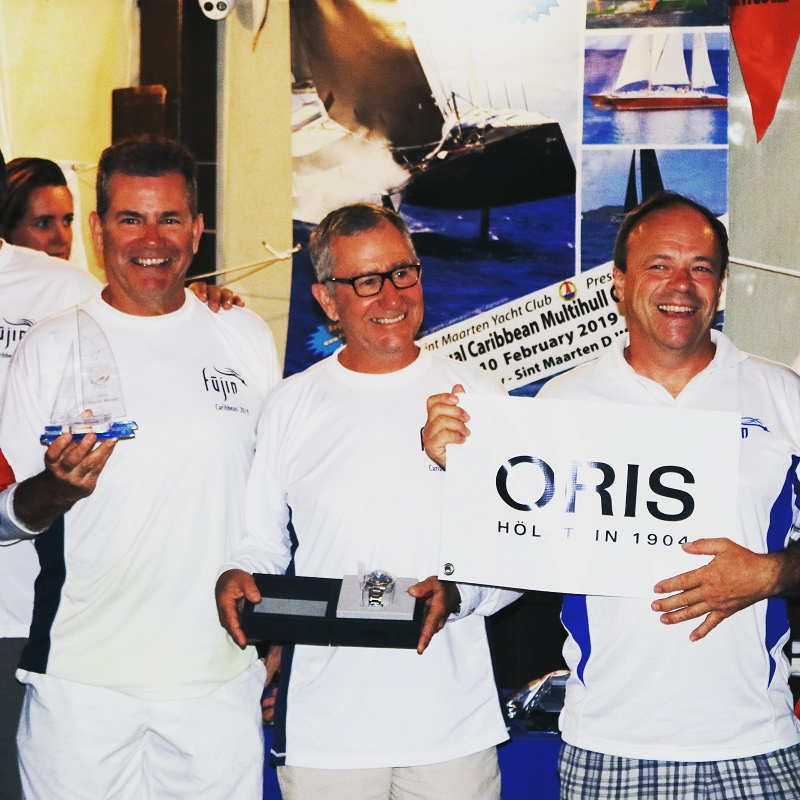 ---
CARIBBEAN MULTIHULL CHALLENGE RESULTS
Caribbean Multihull Challenge / 1st and 2nd races results
CLASS A Results

< Click on the results to access the Regatta Guru results page.
For the third and last race around the island, FUJIN Bieker 53 catamaran won in an outstanding 2 hours and 25 minutes in Class A of the 2019 Caribbean Multihull Challenge.

FUJIN catamaran was awarded Most Worthy Performance, and her owner won a superb watch from the regatta's official timekeeper Oris Watches. The CMC Committee also awarded her Most innovative Design for her energetic lines and impressive bows.
There is also a trimaran which really deserved a prize. Owner Glyn Bourne received Furthest Traveled award for his superb Rapido 60 trimaran INEFFABLE, which homeport is Hong Kong!
CLASS B results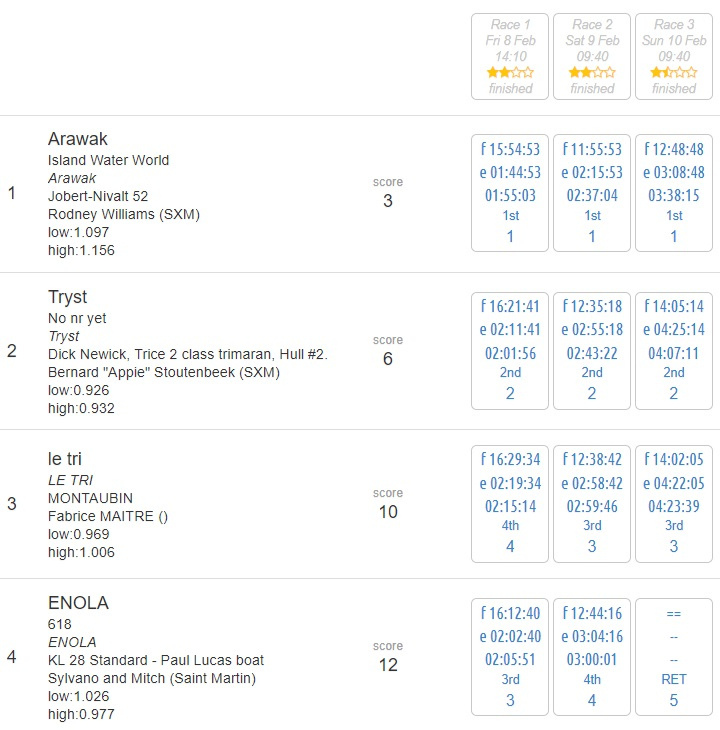 < Click on the results to access the Regatta Guru results page.
Catamaran ARAWAK was elected Most Worthy Performance of the third racing day. The Island Water World sponsored yacht won all three races in Class B of this Caribbean Multihull Challenge first edition, and received a stunning watch from sponsor Oris Watches.
Caribbean icon trimaran TRYST was ARAWAK's main competitor and kept the second place during all three races. Her proud owner Bernard Appie Soutenbeek received the Style & Grace prize for his very special boat.
TRYST is celebrating 50 years, went through two refits after major hurricanes and yet still amazes us all! As Appie commented "Everybody thinks she's a goner and she keeps coming back."
CLASS C results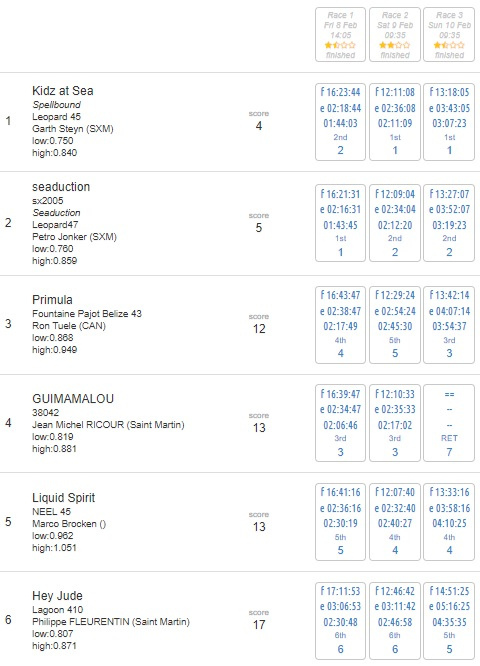 < Click on the results to access the Regatta Guru results page.

Production boats also brought their lot of excitement during this first Caribbean Multihull Challenge.
As chairman Robbie Ferron pointed out, Leopard, Lagoon and Fountaine Pajot catamarans demonstrate what the CMC also is about: even production and charter multihulls can be fun to race and go well with a good racing team on board.
---
Entries to the Caribbean Multihull Challenge 2019 edition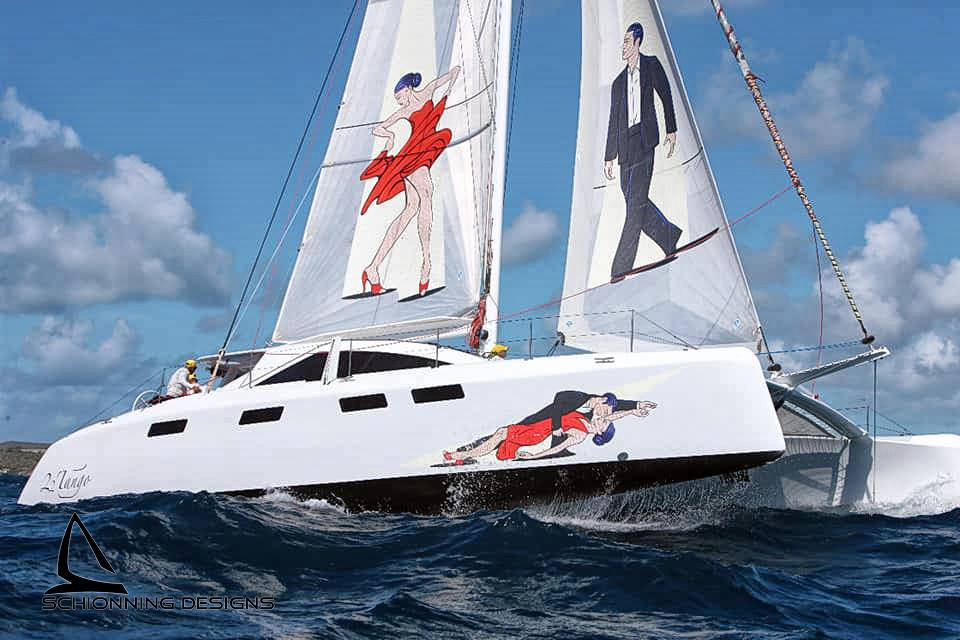 22 TANGO Schionning 51C catamaran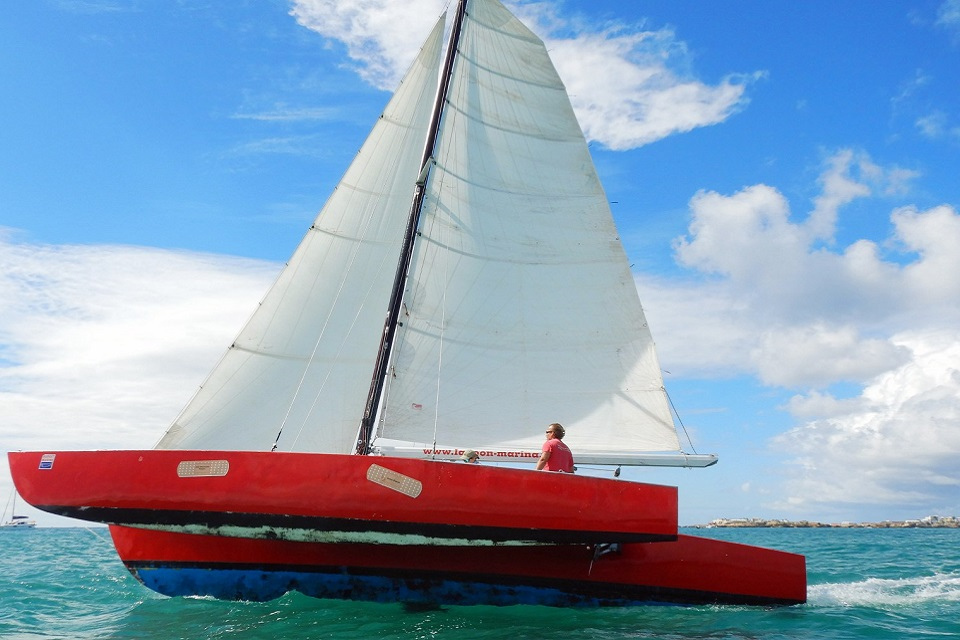 TRYST, the incredible 1968 Dick Newick trimaran of our friend Bernard Stoutenbeek of Lagoon Marina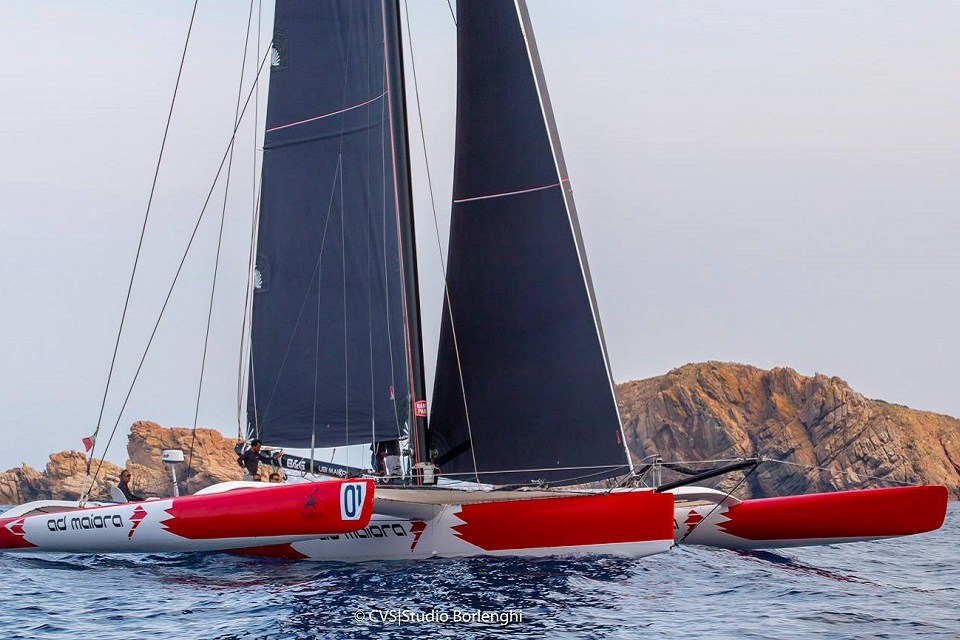 AD MAIORA, Orma 60 racing trimaran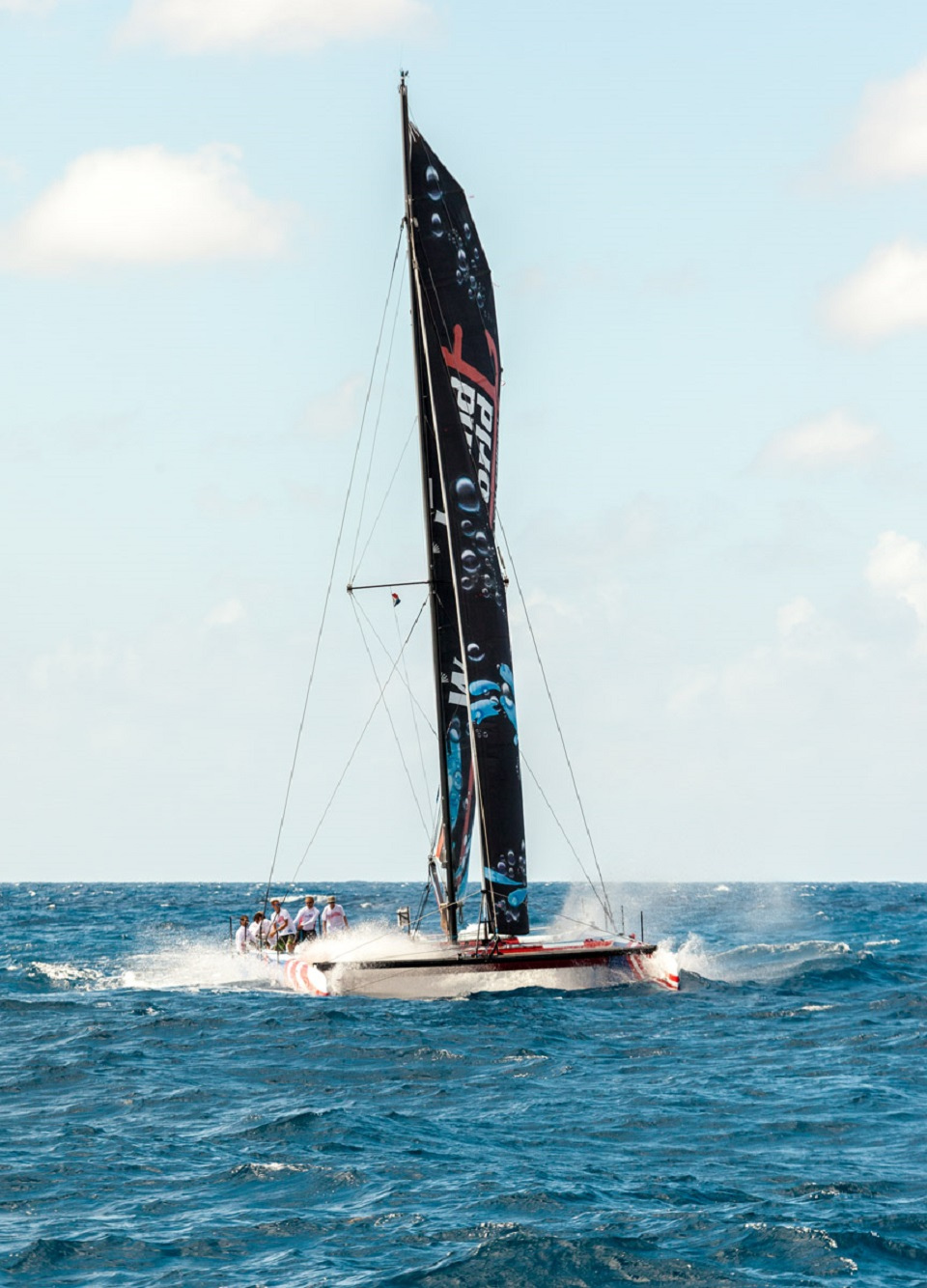 ARAWAK, a Joubert-Niverlt 52' catamaran from St Maarten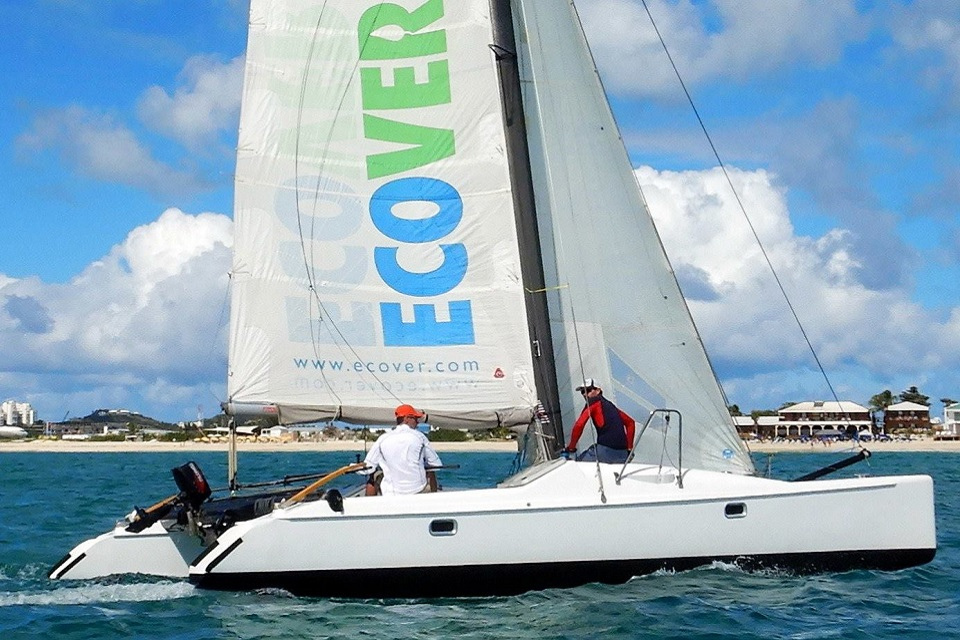 ENOLA KL 28 catamaran registered in St Martin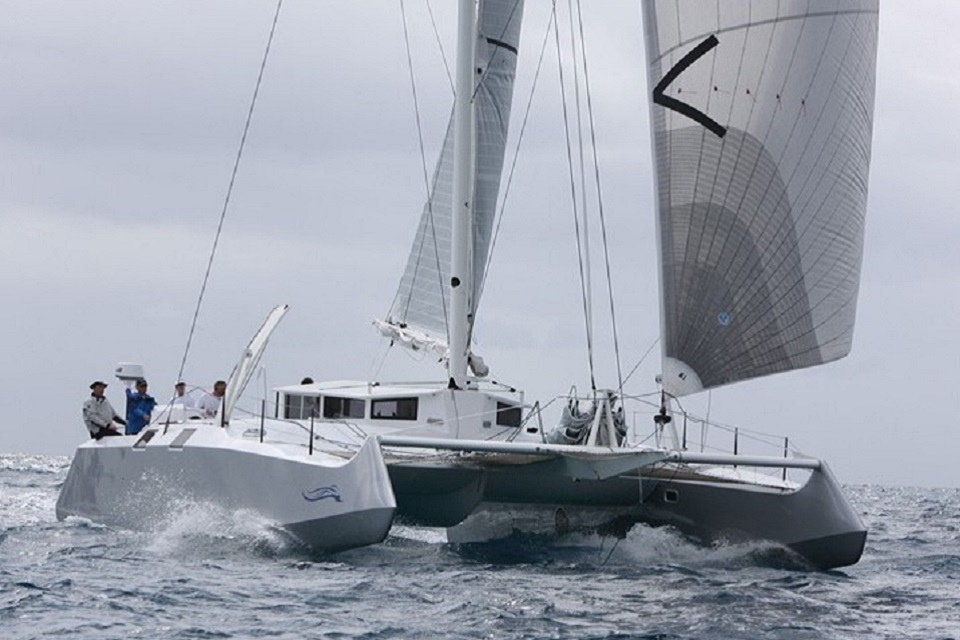 FUJIN, Bieker 53 catamaran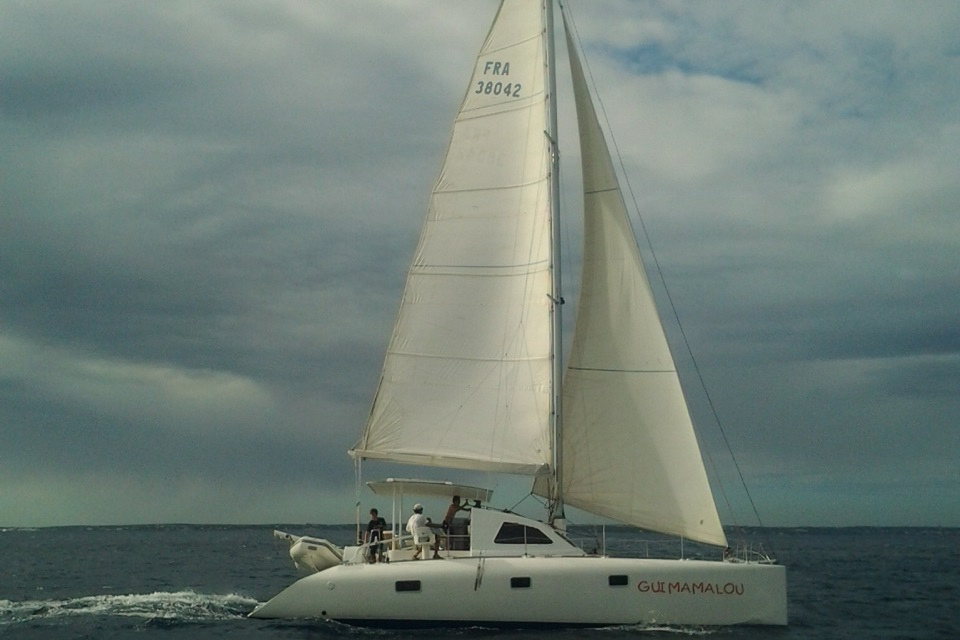 GUIMAMALOU is a Brazapi 41 catamaran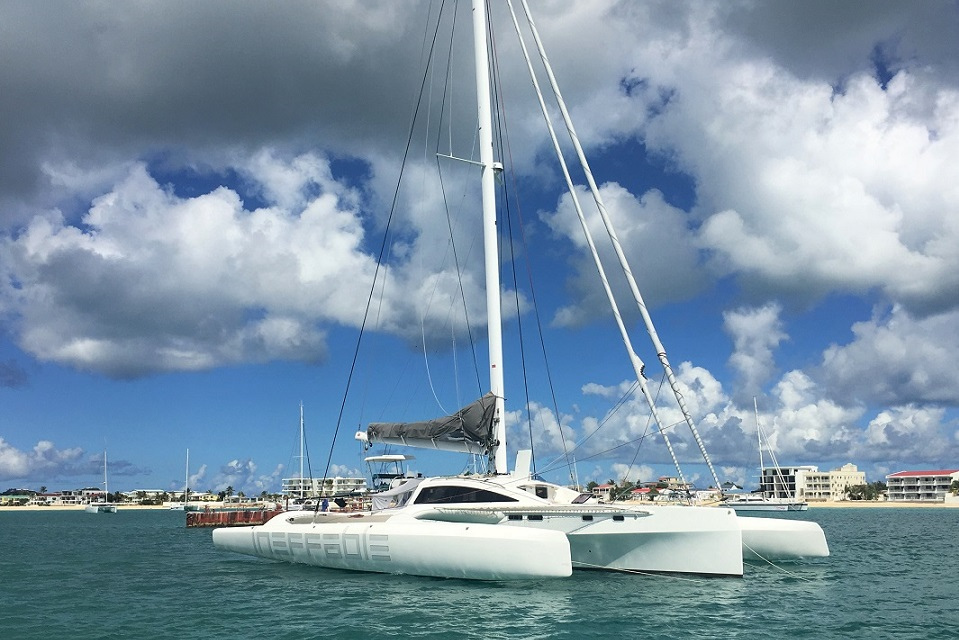 INEFFABLE, Rapido 60 trimaran
Charter Leopard 45 skippered by Kidz at Sea (Philipsburg, St Maarten)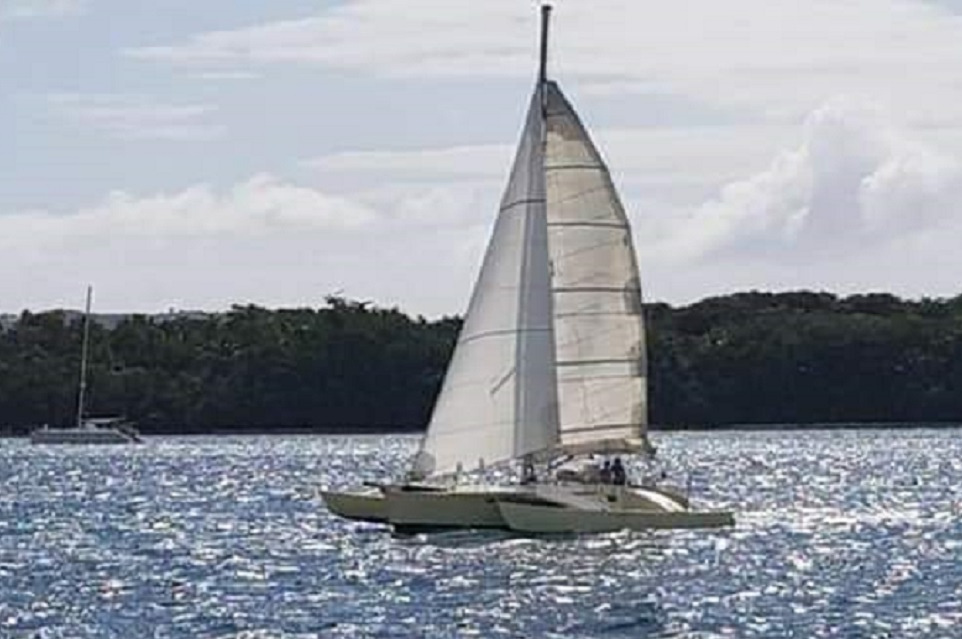 LE TRI, Montaubin trimaran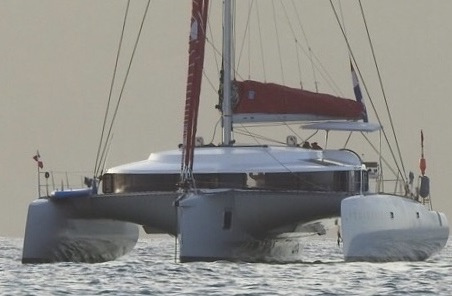 LIQUID SPIRIT, Neel 45 trimaran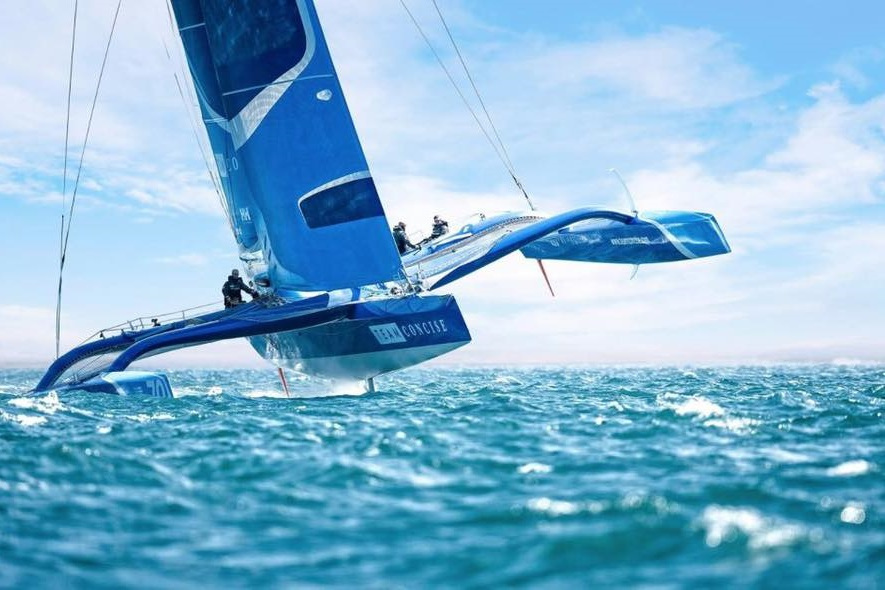 POWERPLAY MOD70, Peter Cunningham's trimaran with Skipper Ned Collier Wakefield. Recent winner of theRORC 2019 in MOCRA Class after time correction.
PRIMULA, Fountaine Pajot Belize 43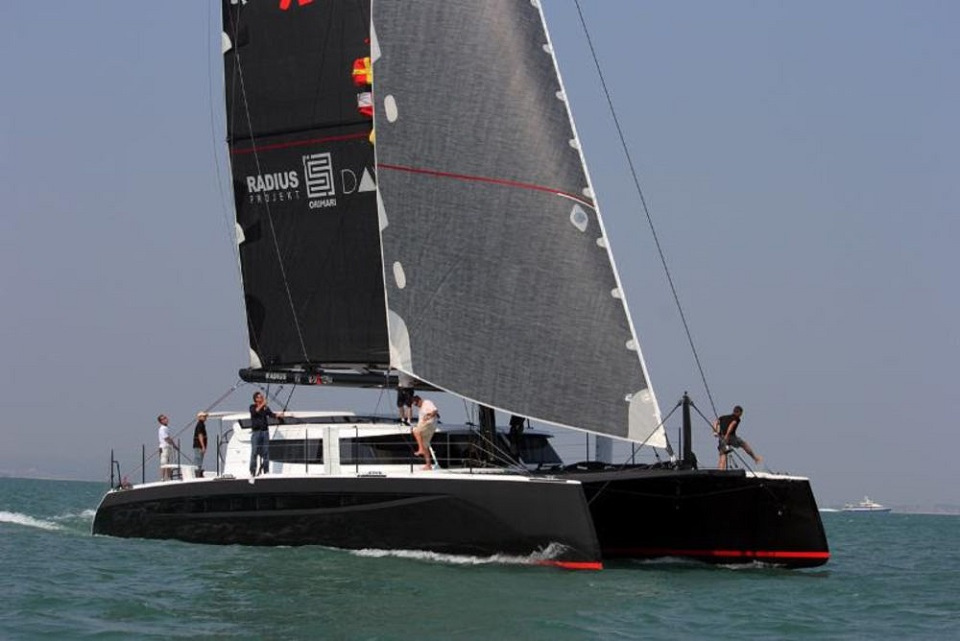 R-SIX Morelli & Melvin catamaran skippered by R-Six polish team.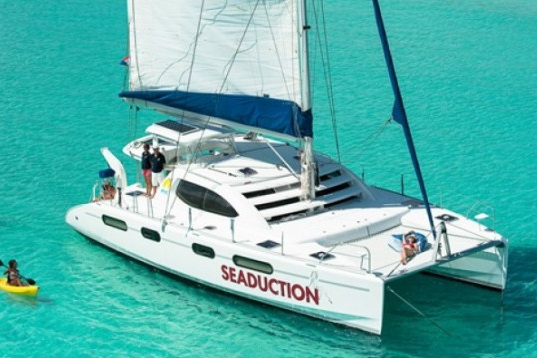 SEADUCTION, charter Leopard 47 from St Maarten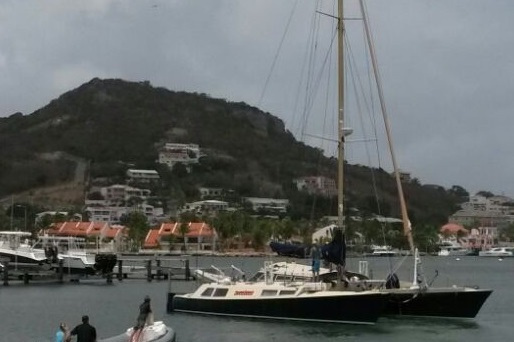 TWIN SISTER is a 1985 Spronk (15m, 30th hull)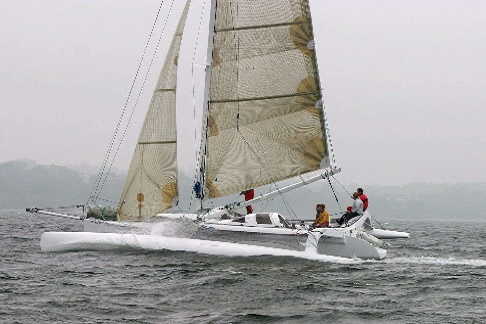 ZEPHYR, Antrim 40 demountable trimaran
---
CARIBBEAN MULTIHULL CHALLENGE 2019 - SCHEDULE

Th. February 7th, 2019
2pm – 6pm Registration at Sint Maarten Yacht Club (SMYC)
6pm Skipper's briefing followed by a welcome cocktail party at SMYC
Fr. February 8th, 2019 - 1st Race Day
2:00pm Warning signal first race
6:30pm Daily Prize Giving at SMYC
Sat. February 9th, 2018 - 2nd Race Day
9:30am Warning signal first race
4:00pm Beach Party at Bucanneer Beach Bar
6:30pm Daily Prize Giving at Bucanneer Beach Bar
6:30pm Live Music at Bucanneer Beach Bar
Sun. February 10 - Final Race Day
9:30am Warning signal first race
6:30pm Prize Giving Ceremony at SMYC
6:30pm Live Music at SMYC
---
Caribbean Multihull Challenge party night program unveiled! (updated January 16th, 2019)
A new race and a lot of fun!
SMYC (Sint Maarten Yacht Club) is famous for organizing great racing events on the island, such as the Sint Maarten Heineken Regatta, which 39th edition will take place later in the month from February 28th.
No exception for the very first edition of Caribbean Multihull Challenge,February 8th-10th, 2019. During this regatta sponsored by Caribbean Multihulls, multihull lovers will enjoy racing, meeting, and partying together... the Caribbean way!
SMYC has announced some parts of the entertainment program, and it sounds like all multihull sailors and visitors are going to share some really good time! Rest well before the event, as you will need a lot of energy. We hope you'll join us...
Daily entertainment at the 2019 Caribbean Multihull Challenge
Prize-giving will take place every day, and it will be an great opportunity to gather after the effort, share about the race and about multihull sailing.
Docks next to the yacht club will host a boat show with multihulls on display. Marine professionals and yacht dealers will be attending the show, to provide feedback, advice and answer questions from the public.
A racing event in the Caribbean is of course a perfect excuse to enjoy tasty caribbean drinks and food, with various stands around.
Music will be part of the party, as always on the island! There will be concerts as well as dancers taking part in the show.
Saturday 9th, from 4pm - Top beach party at Buccaneers Beach Bar!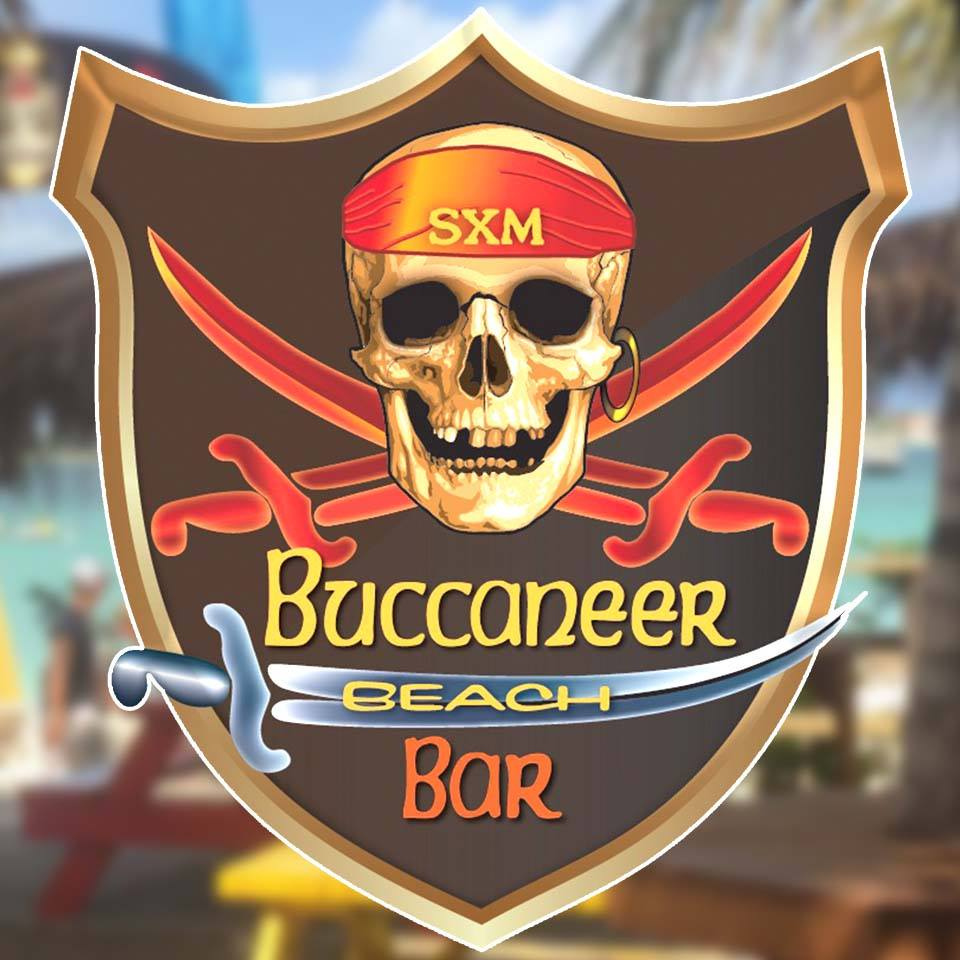 The famous Buccaneer Beach Bar, located on Kim-Sha beach in Simpson Bay, will host the main event: a super festive beach party sponsored by Mount Gay.
After a competitive racing day, multihull sailors will have the pleasure to relax and enjoy a drink on the beach at Buccaneer's. For the hungry ones, the restaurant will start serving their regular menu from 5pm.
It will be a perfect moment to have fun with beach games! What crazy stuff is Mr. London preparing for the evening? He knows best how to get us all into action: Tug of War, Cornhole, Banana Rama, Lime and Spoon race... Will you dare join the challenge?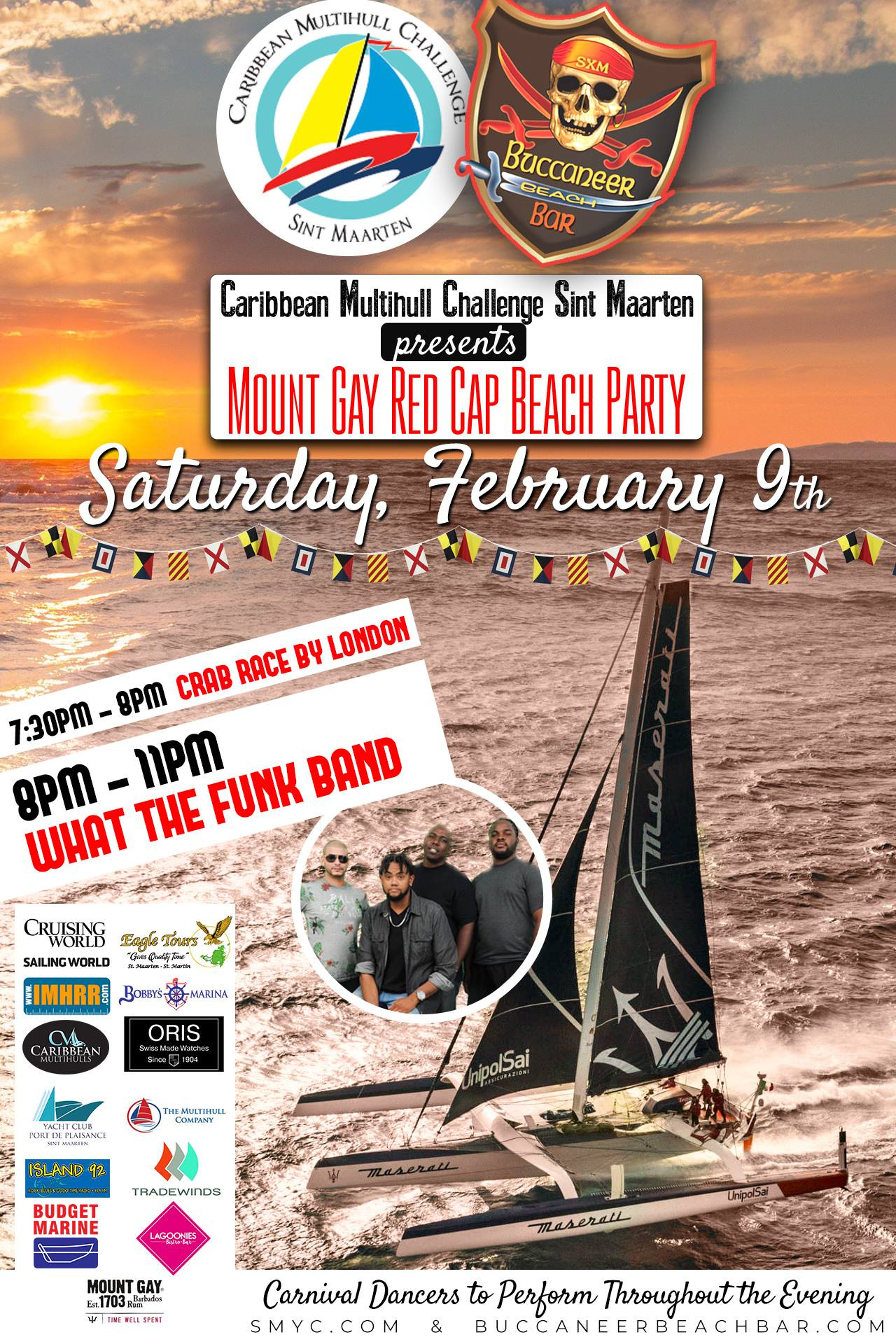 At 6.30pm the daily prize-giving will take place in company of the 'Flavor Dancers' who will announce the winners!
From 7.30, the traditional Crab Race will gather a lot of local aficionados from the island on Kim-Sha beach. If you don't know yet how excited one can get during a crab race, you should be surprised and have fun. Place your bet and follow the twisted path of your crab!
'What the Funk' band will offer a sensational concert, and Mount Gay will be distributing red caps throughout the night.
Let's make this first Caribbean Multihull Challenge an unforgettable moment! This event will be a unique opportunity for everyone to share their interest for multihulls, thrilling races, as well as a awesome Caribbean sailor comradery.
Join this exciting and friendly Caribbean race, and keep in touch for future news about the Caribbean Multihull Challenge.
---
Free Weighing
A free weighing service is offered by Caribbean Multihull Challenge on Feb. 1st and 2nd, 2019, using load cells and qualified measurer to approve weights.
---
Become a Volunteer for the Caribbean Multihull Challenge

The Sint Maarten Yacht Club needs help to make this first Caribbean Multihull Challenge a great success! Everybody's hope is that this will become an annual event, and Caribbean Multihulls is proud to join the project by sponsoring the event and communicating about it to multihull sailors.
In order to make the Caribbean Multihull Challenge and whole festival event unforgettable, volunteers are requested to help the organization. Would you like to:
represent and promote the event to tourists and sailors on the island?
help managing the yacht club parking lot, docks and festival village?
assist race registration, set up the party times, organize the award ceremonies?
help the race committee during races?
assist Stuart Knaggs for the weight measurements at Bobby's Megayard prior to the race on February 2 and 3rd?